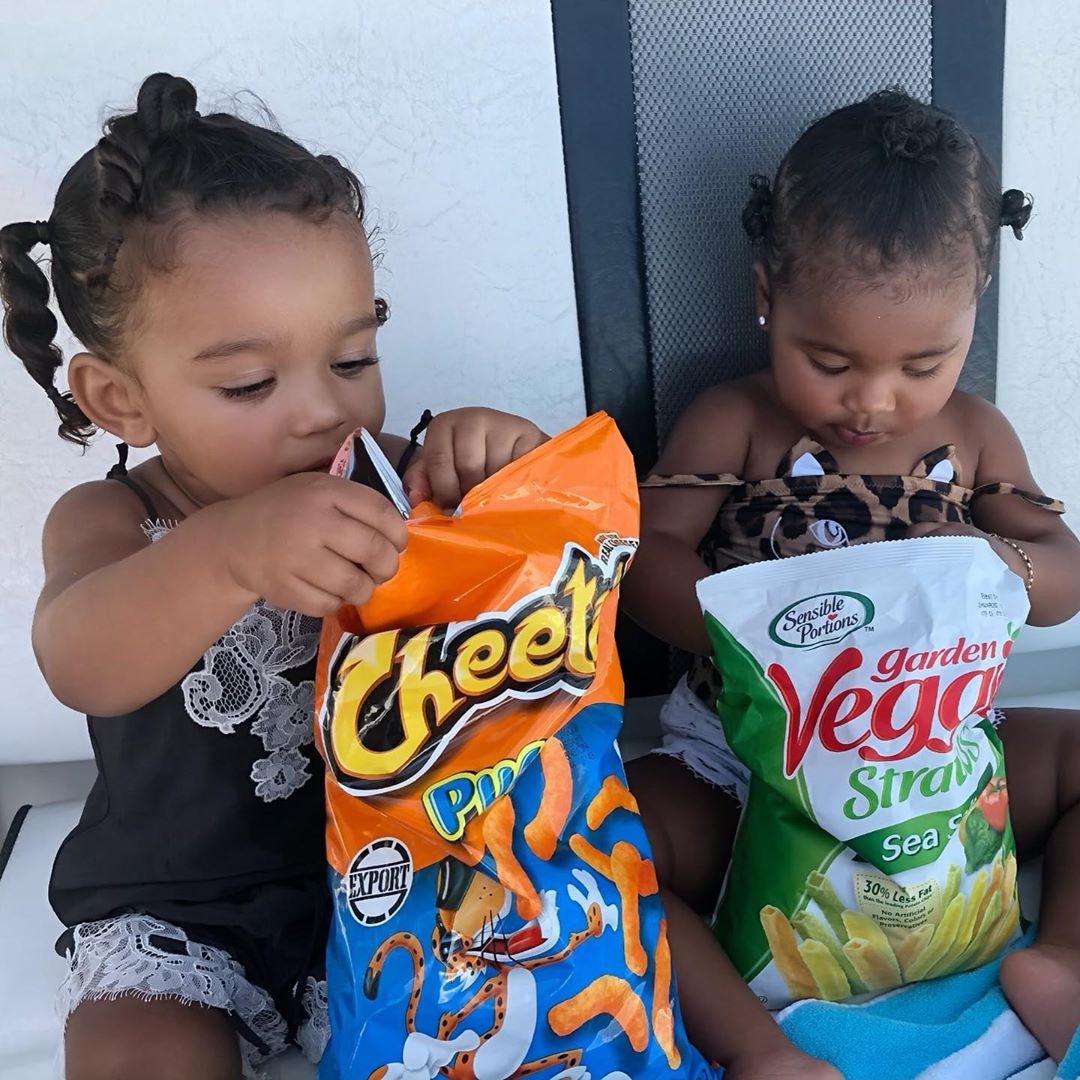 Instagram
Too cute!
Chicago West and True Thompson had an adorable photo shoot during their recent trip to the Bahamas with their moms, Kim Kardashian and Khloe Kardashian. On Monday, the Keeping Up With the Kardashians stars took to social media to share photos from their tropical getaway, including cute pics of their daughters enjoying some snacks together. In a series of pictures posted to Instagram by Khloe, cousins True and Chi can be seen munching on Cheetos and Garden Veggie Straws.
Khloe hilariously captioned the post, "Chi: I heard my mama say 'vacation calories don't count' True: Don't tell me twice Chi."
Khloe also shared some sweet mother-daughter pics with True in another Instagram post, showing the duo in the water with pigs.
"True is still processing how she feels about the pigs," the E! star wrote alongside the photos. "I think the other pigs are still sleeping. It's early."
The Kardashians, who were also joined by their BFF Lala Anthony on the trip, posted about the heavenly location of their getaway.
"No place I'd rather be," Kim wrote on Instagram, with Khloe adding that her sister "took them to heaven."
Let's take a look at the sweet photos the family has shared from their tropical trip!