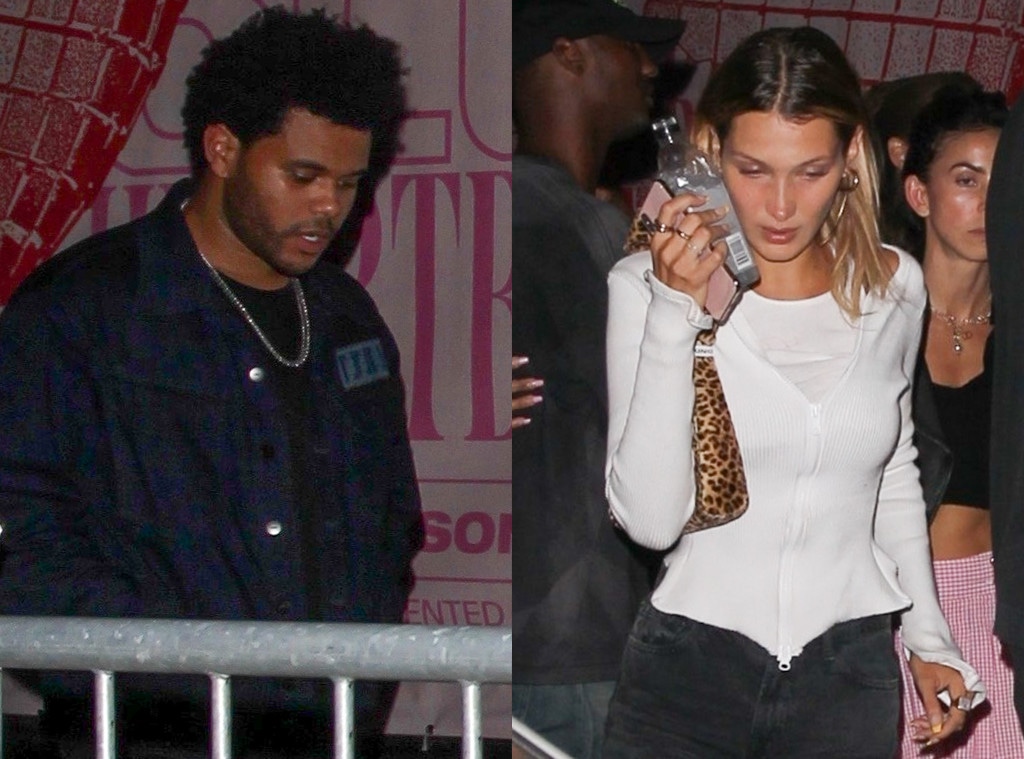 HEDO / BACKGRID
Awkward night out? Oh, we feel it coming.
Less than two weeks after E! News exclusively confirmed that Bella Hadid and The Weeknd had broken up, it appears the two came very close to a surprise run in this week.
"The Weekend arrived at Club Heartbreak to see Mark Ronson perform just after midnight on Friday morning. Bella was already inside with a group of girlfriends when he arrived," an eyewitness shared with E! News. "But less than 10 minutes after The Weeknd arrived, Bella walked out on her own with one friend."
We're told the set wasn't over, but Bella appeared ready to call it a night as she waited for her ride in a white top and black denim jeans. "She just didn't look as happy as she did when she came in," a second source shared. 
As for The Weekend, our eyewitness said he stayed inside the club for an hour and a half before leaving at 1:30 a.m. with some guy friends.
Earlier this month, the supermodel and Grammy winner called it quits one year after they had reconciled.
Jordan Strauss/Invision/AP
As for the reasoning behind the latest breakup, distance was one of the biggest factors.
"They are in different places right now, physically and mentally," our source explained. "Bella is prepping for her fashion week commitments and Abel is working on his music and his upcoming acting debut."
Our insider added, "They hope to get back together at one point but for now are focusing on themselves and their projects."
Ultimately, a split won't prevent these two Hollywood stars from doing what they do best.
Earlier this week, Bella took to Instagram and revealed she was part of Calvin Klein's #MyCalvins campaign. As for The Weeknd, he appears focused on making more music.
"Album mode full effect," he cryptically shared on Twitter earlier this month. Consider us intrigued.