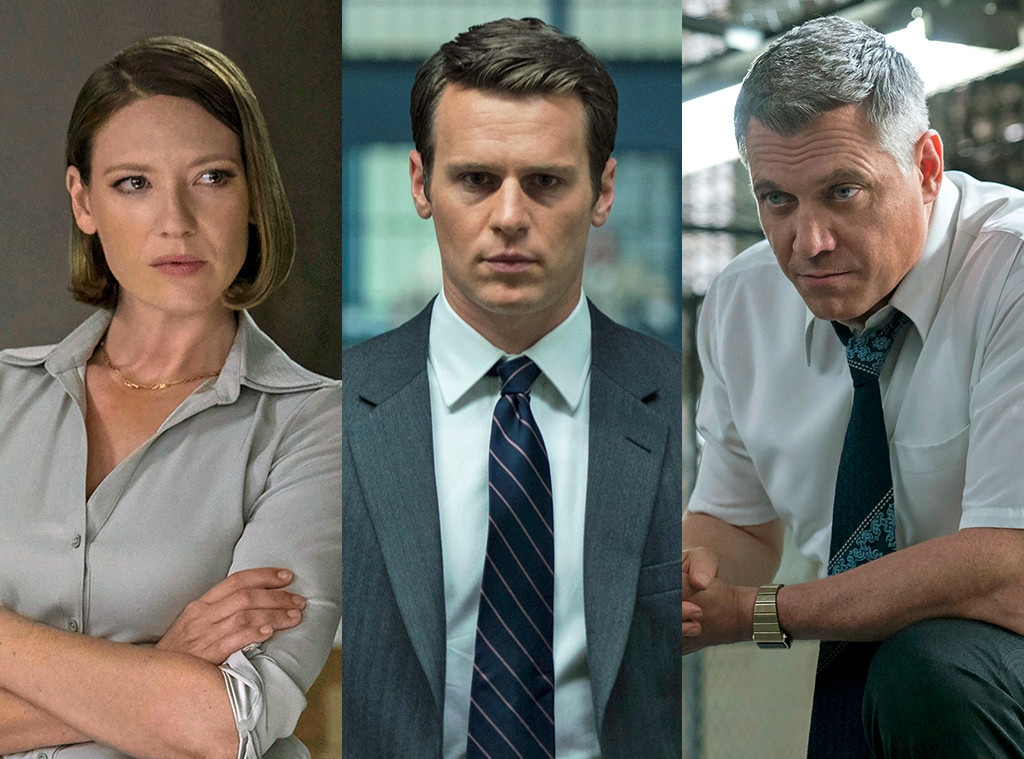 Patrick Harbron/Netflix
"You know, there's a lot more like me," Edmund Kemper warned FBI Special Agent Holden Ford in the Netflix series Mindhunter.
Back for a second season, the haunting, rooted-in-reality psychological drama continues to prove the endlessly creepy Kemper right: There are more out there like him, and it's up to the Bureau's fledgling Behavioral Sciences Unit to figure out what makes them tick to prevent more time bombs from going off.
So, Holden, Bill Tench and Dr. Wendy Carr—Jonathan Groff, Holt McCallany and Anna Torv—are going to be faced with new unspeakable crimes to investigate and a host of new tortured minds to explore.
Well, new to them, that is. 
Once again, the show weaves in real-life serial killers, such as Kemper, who were caught by the late 1970s, but this season the team also joins the hunt for the person responsible for the deaths of 19-and-counting black children in Atlanta—another real case long since referred to as the Atlanta child murders.
A the time it was hard to believe that one man was responsible for what authorities would later say was at least 28 killings overall between 1979 and 1981, but that's where the profilers—whether they're right or not—come in.
As you get ready to be hooked once again on the inner workings of the criminal mind, here are the true-crime ghosts, many of whom are still living, that are haunting season two:
All told, Laray Mayfield cast this series with a watchful eye, exacting ears and an experienced gut.
"These big personalities, be them good or bad, and a lot of times they're villains, have to feel realistic," she told Newsweek. "It's not to say we have sympathy for the killers on Mindhunter, or want to glamorize them, but they are three-dimensional human beings and they have to appear that way onscreen."
Mindhunter season two is now streaming on Netflix.