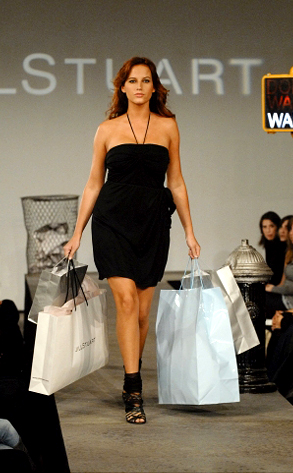 Michael Desmond/The CW
Kortnie Coles, the latest contestant from America's Next Top Model to be sent packing, isn't leaving the show without trying to take the show's biggest bitch down with her.
In a not-so-graceful move, the ousted model sounds off on Sandra Nyanchoka. "She is the villain," Kortnie tells us. "Let's not beat around the bush here. She's the main antagonist on the show for sure, which creates a fun environment of diversity. In her defense, she got chosen because she has an interesting face. But once she was there to perform, she didn't deliver."
Meow! Kortnie doesn't stop there. Read on to see what other not-so-kind words she has for Sandra...