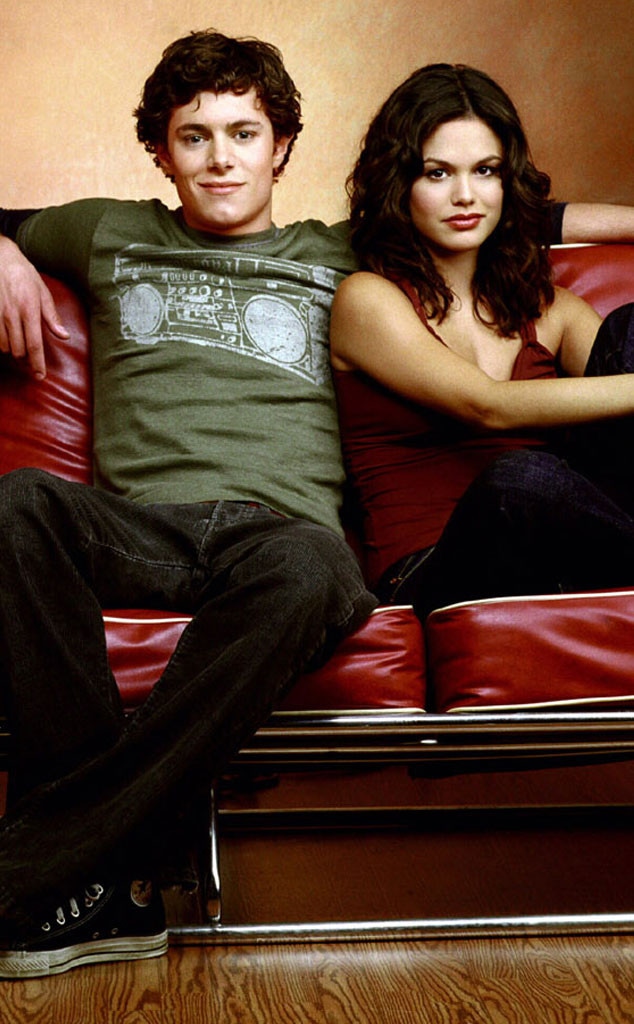 Snap Stills/Shutterstock
Seth and Summer forever! At least until they have to catch their flights!
Rachel Bilson and Adam Brody had a little The O.C. reunion at the airport, and that's likely the only O.C. reunion you'll ever get, at least that's what series creator Josh Schwartz is saying now.
"That was brought up at one point, we were asked about doing a return to The O.C. to see those kids grown up. For us, that was a very, very singular story. We felt like we completed that tale by the end," Schwartz said at the 2019 Television Critics Association summer press tour where he was promoting Nancy Drew.
However, Fox Entertainment boss Charlie Collier expressed interest in revisiting the California sunshine with Seth, Summer, Ryan and the rest of The O.C. crew.
"There's no plan right now to revive Prison Break or any of the other franchises, but when the creators come with a story that they think is the right time to tell, we are so ready to listen because those are some franchises of which I'm so proud and feel so fortunate that they're in our stable," Collier said at TCA.
The network brought back Beverly Hills, 90210—sort of—with BH90210. But right now, there aren't definitive plans to bring back any other franchise. Yet.
"Prison Break, 24, O.C., before this, 90210, we happen to have some iconic IP that people want to see more of," Collier said. "It's such a blessing but the right way to do it I think is very much like the way 90210 came together, with the right people at the right time, the right people on both sides of the camera."
While there are no plans for The O.C., Schwartz and producing partner Stephanie Savage are revisiting Gossip Girl for HBO Max.
"Gossip Girl, because of sort of the franchise at the center of it this idea, this ubiquitous, all seeing technology, that felt like it had the opportunity to be revisited for a new generation as that technology has evolved, advanced, and unfortunately mutated in the intervening years," Schwartz said about the new revival set in the same world of the first show, but following new characters.
Below, see what other shows are never getting back together (as of now).