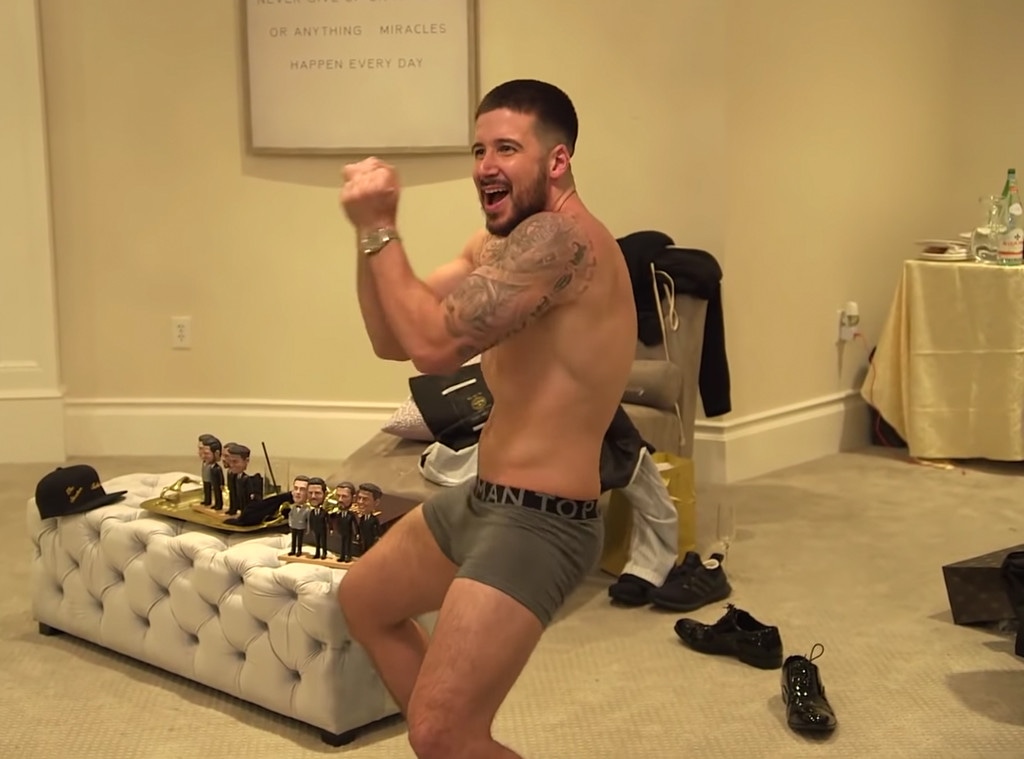 YouTube
It's Mike "The Situation" Sorrentino's big wedding day, but in the below exclusive sneak peek, he says he's worried. No, the Jersey Shore: Family Vacation star doesn't have cold feet, he's worried because Pauly D and Vinny Guadagnino "are lit as f—k."
"I gotta practice my body roll, hold on," Vinny says before stripping down to his underwear and practicing his moves.
Vinny can't be tamed, he also wants you to Google "Vinny Guadagnino Off-Broadway Play" right now, so open up a tab and get to it to see him in the same red tracksuit. Because why not?!
"When did you guys get so drunk?" Mike asks. "Where was I?"
Click play on the video below to see Pauly marvel over his Italian flag-colored sneakers.
"I was worried about Ron the whole time, but at the end of the day I got to worry about Pauly and Vinny."
The boys can't help but revive their classic, "fist pump, push up, chapstick!" dance. Some things never change…
"Risky situation," Mike says.
While all this is going on, Mike's new bride Lauren Sorrentino is looking for her husband. Little does she know what antics he's dealing with behind the scenes.
If you take one thing away from this exclusive sneak peek, it's the term "chooch."
Click play to see the full scene.
Jersey Shore: Family Vacation airs Thursdays, 8 p.m. on MTV.