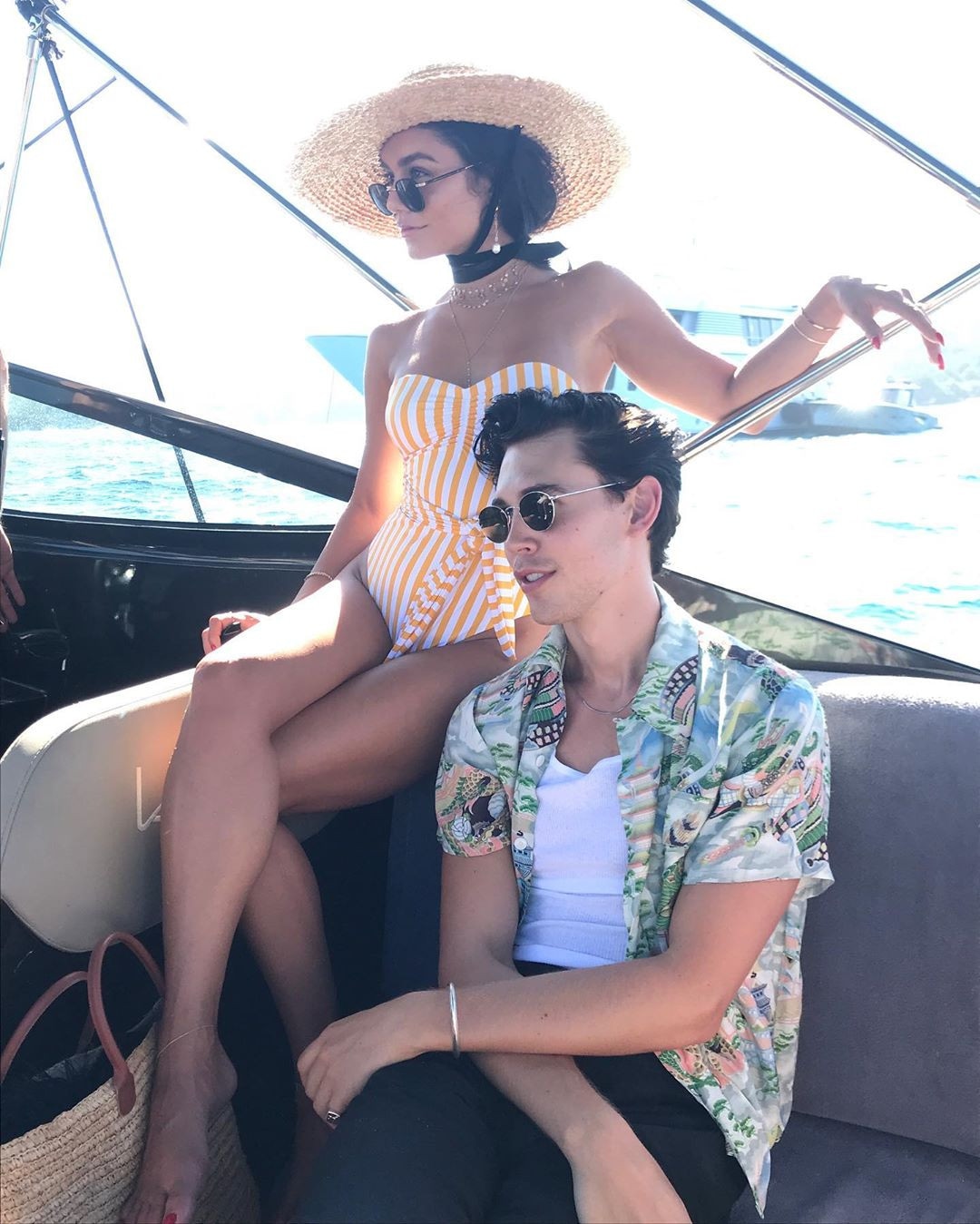 Instagram
Vanessa Hudgens and Austin Butler went on the ultimate summer vacation!
The Second Act star and the Once Upon a Time in Hollywood actor just took a trip to Italy—and the pictures are simply stunning. After taking some time away from social media to enjoy the vacation with her beau, Hudgens returned to Instagram on Thursday to share the gorgeous getaway snaps.
"Sardinia, you were truly a treat," Hudgens wrote alongside photos of herself posing on a rock in the water. "How magical it was."
"Sorry I've been m.i.a, but taking time away to appreciate nature and unplugging is so important," Hudgens continued. "But I'm back. With a ton of Italian pics lol."
In another set of sweet photos, Hudgens dons a yellow and white stripe Onia Capri One Piece as she enjoys her time on a yacht with Butler.
"Row row row your boat, gently down the stream, merrily merrily merrily merrily, life is but a dream," the High School Musical alum captioned the cute pics with her man.
Watch:
Austin Butler on Playing Elvis: "Truly the Privilege of a Lifetime"
This Italian getaway comes on the heels of Butler's exciting casting news. It was recently announced that the actor landed the role of Elvis Presley in director Baz Luhrmann's upcoming biopic.
"I AMMMM OVERRRR THE F--KING MOOOOOOOOONNNNN," Hudgens wrote about the casting news. "I CANT WAIT SO PROUD OF MY HONEYYYYY!!!"
As we wait to see Butler's turn in the highly-anticipated film, let's take a look at his celebratory trip with his leading lady!