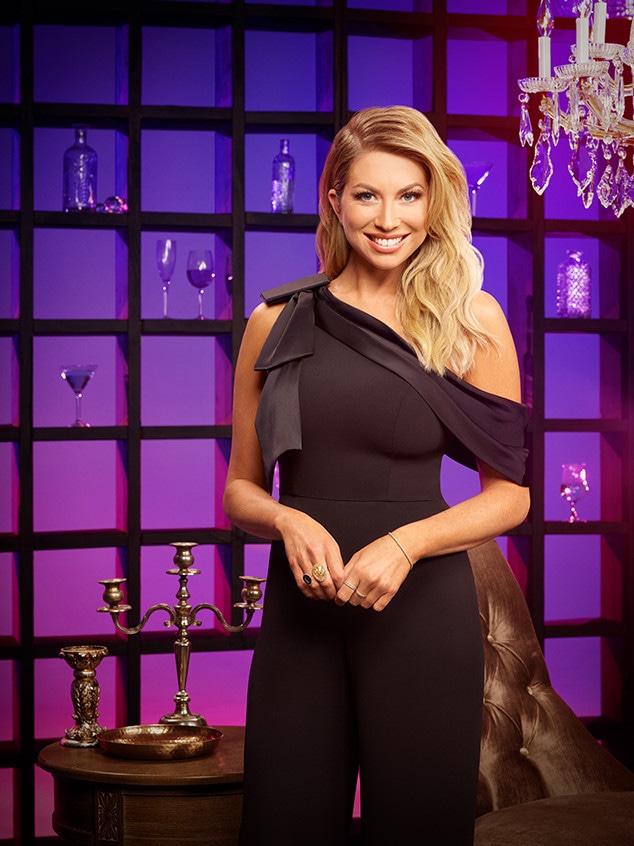 Tommy Garcia/Bravo
Stassi Schroeder, the stand-up comic?
The Vanderpump Rules star and podcast host did stand-up comedy for the first time—with the help of David Spade—for the new Comedy Central series Lights Out with David Spade.
"I have never f—king tried stand-up before and I am s—ting my pants," she says in the exclusive clip below. "I've always said that stand-up comedy is probably the hardest job you can choose, like, I don't understand why people would choose it."
Stassi's not doing it alone, she'll have David and Jeff Ross in her ear feeding her the lines as she tackles one of her greatest fears. "I've never done comedy in front of people," she says.
The guys waste no time in having Stassi drag her reality TV show. "I'm on a reality show. I mean, people always say that Vanderpump Rules has to be fake, right? No, it's 100 percent really that s—tty," Stassi says via David.
David and Jeff are behind the scenes feeding her the lines—and making fun of Stassi—and the jokes are actually landing, save for one about an eating disorder. Yikes.
Stassi will also appear on the Lights Out panel in addition to the field segment we have the exclusive sneak peek of.
The Pump Rules star has also popped up on The Amazing Race, Hollywood Medium, Summer House and Sharknado: The 4th Awakens. In addition to her TV work, she also launched a line of wine called Witches of HeHo and hosts Straight Up with Stassi.
Lights Out with David Spade airs weeknights at 11:30 p.m. on Comedy Central.