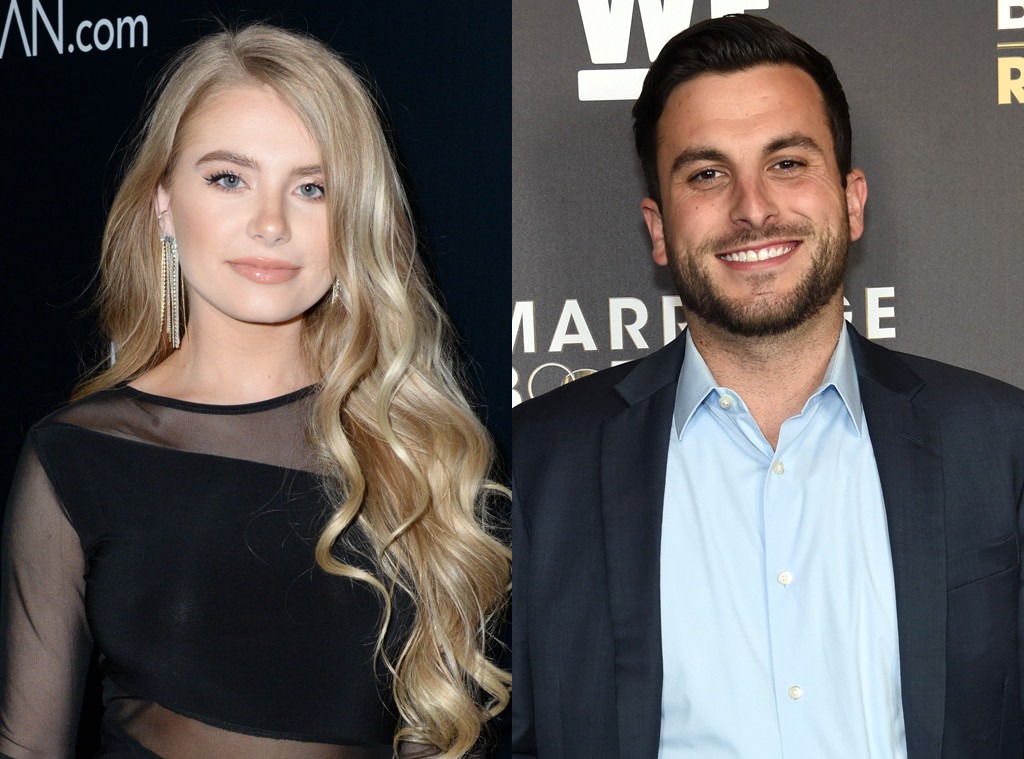 Getty Images
Bachelor in Paradise may air only two days a week, but the contestants are providing entertainment 24/7. 
After last night's episode ended on a cliff-hanger, Tanner Tolbert kept the party going on Twitter, where he callously compared Demi Burnett to the infamous Jed Wyatt. In the since-deleted tweet, Tanner pointed out that Demi and Jed were both dating people before they began filming a show that centers around the idea of finding love. 
This, of course, drew ire since Demi has been upfront with her current suitor, Derek Peth, about the fact that she was dating a woman. Moreover, they are two entirely different situations. "Demi didn't get engaged to anyone and lie about a serious relationship back home," one fan wrote to Connor Obrochta, who is throwing his support behind Tanner.
And, as expected for a figure in the spotlight, Tanner's comments spread like wildfire. But instead of retracting his controversial statements, Tanner doubled down on his comparison and added a major plot twist no one saw coming.
Continue reading at risk, because he spoils the finale in a major, yet subtle, way. 
"Before filming even began I heard that Demi planned to leave the show engaged to this girl... I support Demi fully, but she could have proposed off the show," the season two contestant alleged. "I am tired of everyone talking beforehand and pre planning these relationships... whether it's Demi, Blake, anyone..." 
He then continues to try to paint Demi as a hypocrite by comparing her previous actions. 
But Bachelor Nation is a small community and it didn't take long for Demi to catch wind of Tanner's accusations. She clearly took things personally since she replied, "Oh f--k off, not the same at all. Maybe I can teach you a thing or two about going down on your wife."
Watch:
Demi, Dylan & John Paul Tease "Bachelor in Paradise" Season 6
At first, Tanner seemed to take her witty remark in stride since he quipped, "I'm always looking for ways to improve," but he just couldn't leave the back and forth at that. "It's not the same thing? Then how did I hear about your "plan" before filming even started?" he threw back. 
Of course, word of mouth isn't exactly the most trustworthy source of information. And Demi made that abundantly clear when she stated, "There was NO PLAN. You are speaking on something you HEARD about as if it is a fact. I was 100% honest and upfront the entire time. You are a grown ass man tweeting about rumors."
And, once again, Tanner spoke out. He told Demi that while he loves watching her journey onscreen and wishes her "nothing but happiness," he still thinks she shouldn't "throw stones if you live in a glass house." He also remarked on social media that she either should've not been dating before paradise or just "not gone on a dating show."
Of course, Bachelorette Hannah Brown, who is close friends with Demi, weighed in with the final word. "One is my best friend, one is my ex-fiancé...." she tweeted. "I can tell you first hand, not the same."
Bachelor in Paradise airs Monday and Tuesday nights at 8 p.m. on ABC.