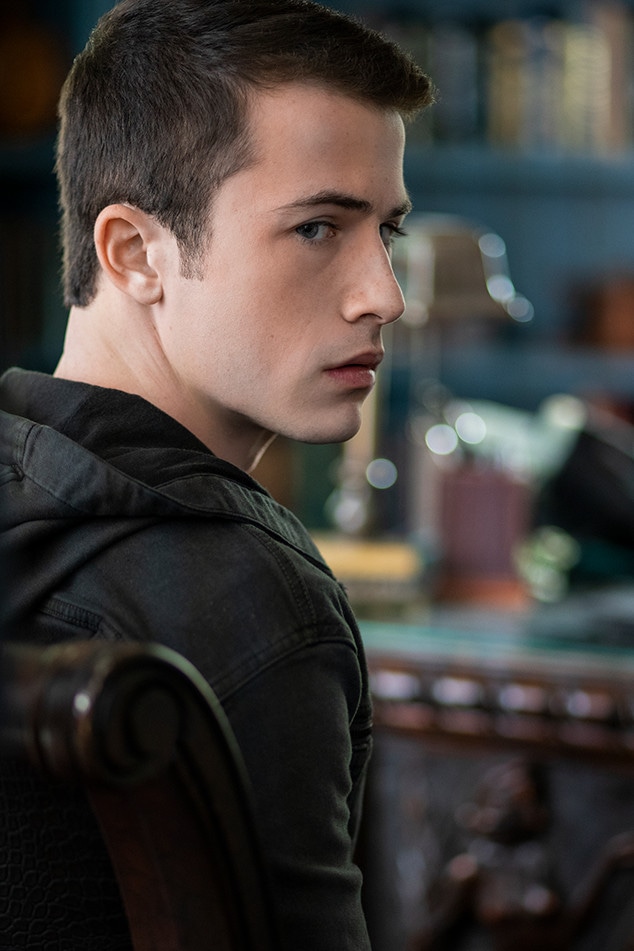 Netflix
The question everyone will be asking: Who killed Bryce Walker?
The final trailer for 13 Reasons Why season three is here and everyone is a suspect in the death of Bryce Walker (Justin Prentice).
"It's my wish to find the person who killed my son," Justin's mom, Nora Walker (Brenda Strong), says to the police.
Bryce's Liberty High classmates all seem to have a motive. There's Jessica (Alisha Boe), Tyler (Devin Druid) and even Clay (Dylan Minnette).
"You don't know everything, OK, Clay?" Justin (Brandon Flynn) says in the intense trailer below. There's also Zach (Ross Butler), Montgomery (Timothy Granaderos) and Tony (Christian Navarro) who are all under scrutiny. But the biggest bombshell in the trailer is that it looks like Clay is being set up as Bryce's killer.
"This whole f—king world is better without him in it," Clay says.
Click play on the trailer above to see the full preview.
"I'm scared," Jessica says.
This is the first season without Katherine Langford as Hannah Baker, the character that sparked the series after she took her own life and left her reasons for committing suicide—her reasons why—on cassette tapes to be passed around to her classmates.
Netflix's official description of the new season: "Everyone has their reasons...The secrets at Liberty High run deep, and in the aftermath of the Homecoming game all of the friends have something to hide. As the mystery of his death engulfs the town, there are numerous suspects in focus. But were any of them truly capable of murder? And who is the new girl? Police are determined to get to the truth, but with a web of secrets and lies this tangled, will anyone be found guilty?"
The cast of season three also includes Miles Heizer, Anne Winters, Steven Weber, Amy Hargreaves, Grace Saif, Bex Taylor Klaus and Tyler Barnhardt.
13 Reasons Why season three drops on Netflix on Friday, Aug. 23. Don't fret, season four is already in the works, but it will be the show's last.
If you or someone you know needs help, call 988 to reach the Suicide and Crisis Lifeline. You can also call the network, previously known as the National Suicide Prevention Lifeline, at 800-273-8255, text HOME to 741741 or visit SpeakingOfSuicide.com/resources for additional resources.