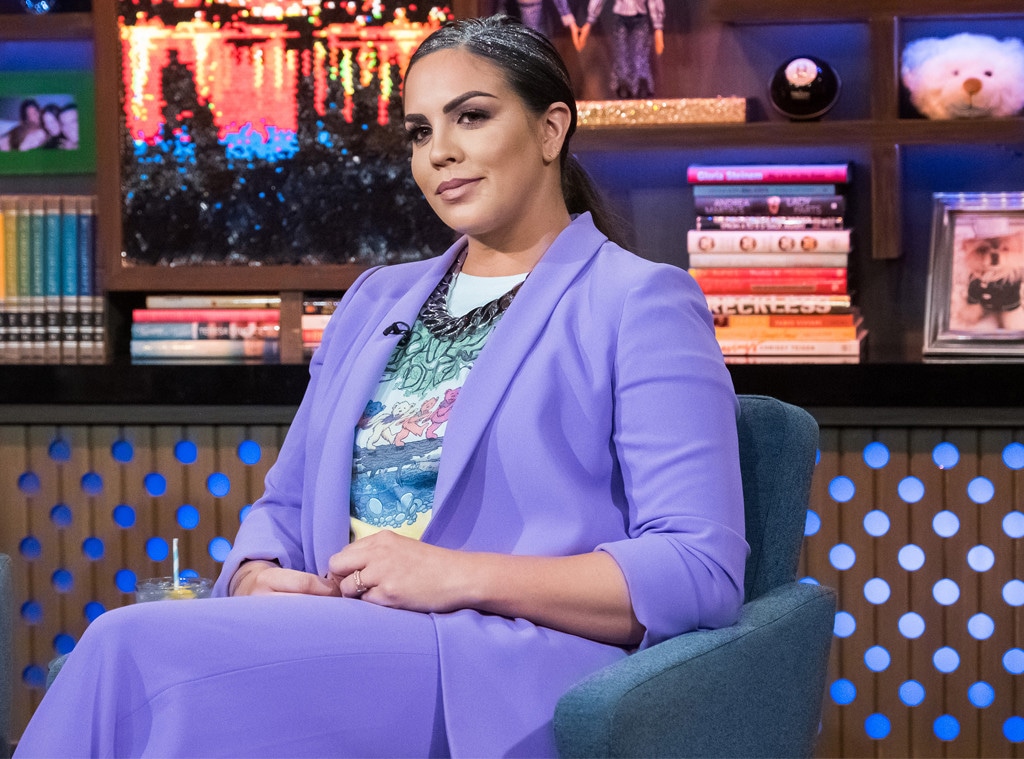 Charles Sykes/Bravo/NBCU Photo Bank via Getty Images
Katie Maloney has had enough. 
The Vanderpump Rules star is shutting down pregnancy rumors yet again, this time addressing her 1 million Instagram followers with a candid message about her fluctuating figure. 
"It's been four glorious years of pregnancy rumors for me and a lot of people think that I'm pregnant because I gained weight," the 32-year-old said in a video shared to her Instagram Stories on Tuesday. "Pregnant women are not fat. They are pregnant. They are creating a life inside of them. Um, yes, I gained weight but like, whatever. People do that sometimes."
And for those theorizing that Katie's recent fashion style is indicative of a possible baby bump, you're very wrong.
"I'm just going to come clean, I just really f--king love baggy clothes," she added. "I love big T-shirts, I love big sweatshirts. It's just like there's nothing better and there's not one person that's going to disagree with me on that. And the only thing I'm hiding under my baggy clothes is a really fire body."
'Nuff said. 
This is far from the first time the reality TV personality has faced off against speculation about her becoming a mom.
Just last year, Katie tweeted, "I have been getting congratulations for being pregnant for nearly 2 years but have not received a single present. Smh."
In fact, fans at home have watched the Bravolebrity endure brutal body-shaming from those close to her, including co-star James Kennedy. After the controversial SUR DJ told Katie to "lose some f--king weight" on the latest season of Vanderpump Rules, she gave boss Lisa Vanderpump an ultimatum—either fire James for his hostile treatment of her or she'd quit all together. 
Emma McIntyre/E! Entertainment
Now, Katie has made it her mission to help other realize their self-worth.
As she told Bravo TV's The Lookbook, "I will never forget the way those comments made me feel, which is why I feel it's my duty to stand up to it. We are human, we are not made of steel."
"So I'm channeling my newfound confidence into a positive energy to fight back against harsh criticism," she explained. "I want everyone to know they are worthy and remind themselves of that every day. Tune out the noise, focus on what you have (and not what you don't), and learn to love it! I think it's always great to improve yourself for your own happiness, whatever that means to you."
(E! and Bravo are both part of the NBCUniversal family.)