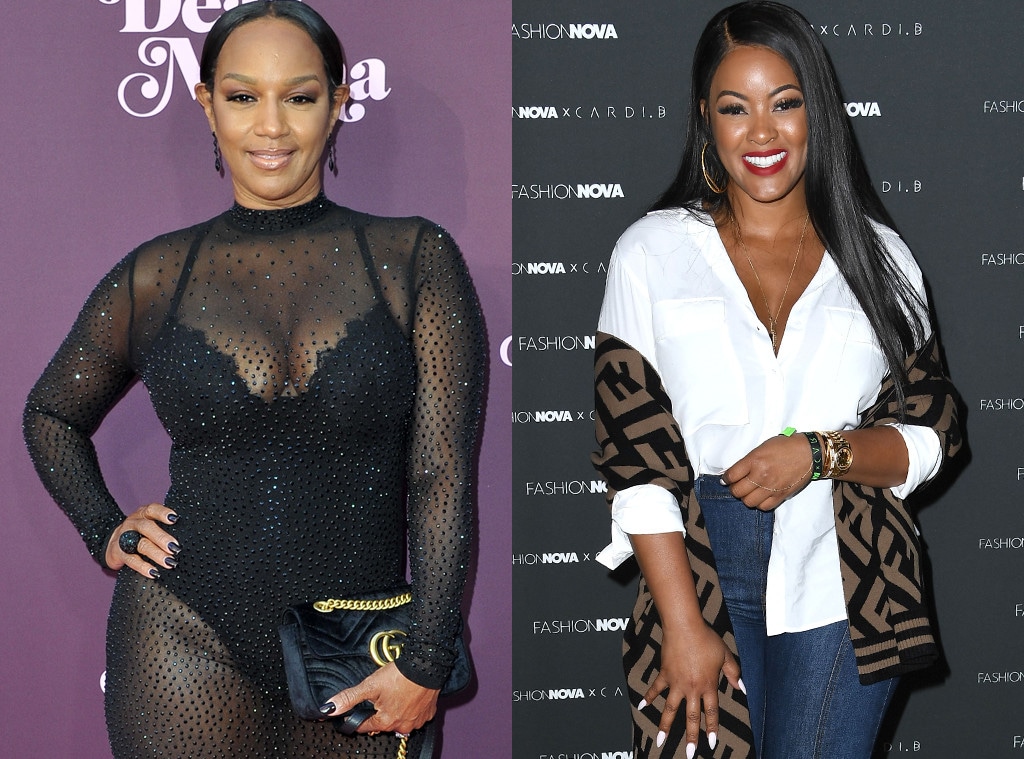 Allen Berezovsky/WireImage; Steve Granitz/WireImage
"People who are pretending to be your friend are not your f--king friend."
Whenever a cast member on Basketball Wives says those words, there's bound to be some drama nearby.
It's certainly the case for tonight's show when Malaysia Pargo receives some shocking news about one of her closest friends and co-stars.
In an exclusive sneak peek at this evening's all-new Basketball Wives, Kristen Scott interrupts her '90s themed party to deliver some news.
"From what I understand, by way of Jackie Christie, supposedly Jennifer and Dominique have your name in their mouth," she warns Malaysia. "And they've spoken on your children, they've spoken on your finances…"
"I want to know everything that everybody has to do with it so I know who to get first," Malaysia responds while trying to hold back her emotions. "Who said it?"
Perhaps you should watch the clip above to find out for yourself.
Just last month, E! News chatted with cast member Ogom "OG" Chijindu. At the time, the reality star teased that friendships would be changing as the season continues.
"I think the viewers are going to see some new relationships develop, and old relationships dissolve which is going to be very interesting," she shared at the Booby Tape launch party.
Perhaps this is what she was talking about?!
Basketball Wives airs Wednesday nights at 8 p.m. only on VH1.