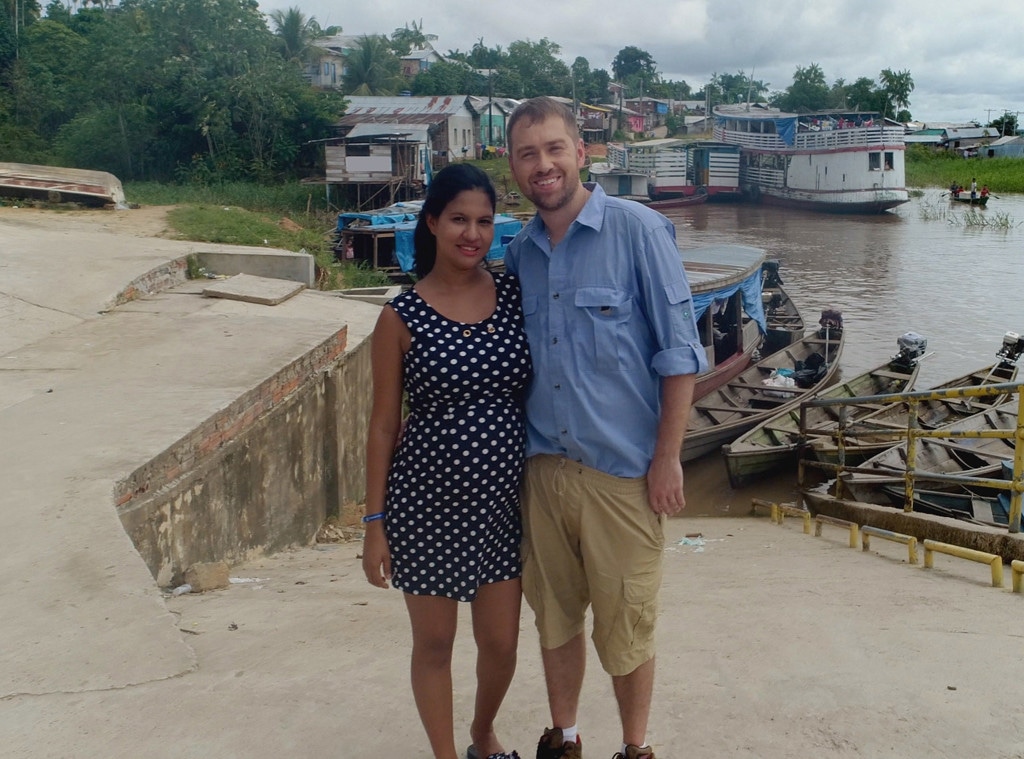 TLC
Jenny's alone, Deavan is alone, Karine might as well be alone and Tiffany, well, she's fearing for her safety. All this on 90 Day Fiancé: The Other Way.
Corey and Evelin and Laura and Aladin weren't featured in the Monday, Aug. 12 episode of the TLC reality series.
In Brazil, Paul and Karine made their way to their new house, but with Karine pregnant and Paul still without his proper papers to work and ability to speak Portuguese, money is getting tight. Cameras followed Paul as he asked for work "under the table." As you might have guessed, it didn't go very well. While arguing about money, Paul ran away into the rain and sat in some type of structure. A chicken coop? A dog house? A kid's playhouse? It's unclear, but while there, he kept telling himself to calm down. If she wanted him to, Paul told Karine he'd leave her.
"I can't take it anymore to tell you the truth," Karine said about his behavior.
And just in case you forgot, Paul brought up the mysterious American men Karine was talking to who send her money.
Meanwhile…
Jenny and Sumit
Left alone in India while Sumit appeased his suspicious parents, Jenny ventured out into the world on her own. After struggling to get a rickshaw, she made her way to an employment agency where she could only understand the words "yes, ma'am." The staffing agent explained—rather, tried to—that Jenny can't work without her proper papers. She doesn't have them. Later, she went out in the middle of the night to an internet café so she could video call with her daughter despite Sumit's warnings for her safety. Good thing she had an entire camera crew with her. When Sumit returned to get a haircut and check on her, he wasn't happy with her activities.
Deavan and Jihoon
Unable or unwilling to change his ticket back to the United States, Jihoon watched his son be born via c-section through a video call.
"I'm happy but heartbroken at the same time. I really regret not being there," he said, noting the guilt he feels for missing his son's birth will stay with him forever. Once he got back to the United States, Jihoon met his son, marveled at the size of the baby's testicles and learned how to hold him and change his diaper.
Tiffany and Ronald
In South Africa, the couple saw potential apartments, but the Tiffany continued to fear for her family's safety. Since she can't work without the proper papers and Ronald's job at the wellness center wouldn't be very high-paying, they don't have a big budget to work with should she relocate her family from Maryland to South Africa.
90 Day Fiancé: The Other Way airs Mondays, 9 p.m. on TLC.