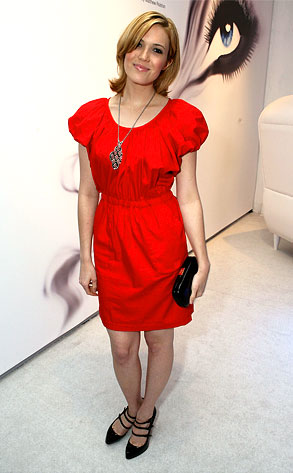 Casey Rodgers/Getty Images
Newly married Mandy Moore hasn't taken a honeymoon with hubby Ryan Adams, and that's just fine by her.
"We'll have to talk about it," she said at the Latisse launch party last night. "I'm happy being home. Home is a honeymoon enough for me!"
The starlet was glowing at the bash, where she showed off her wedding ring bling and a cute blond hairdo. And just in case you were wondering, she stuck to sipping water...let the baby bump rumors begin!
Meanwhile, fellow partygoer Debra Messing couldn't stop talking about how svelte new mama Angie Harmon has gotten since giving birth...