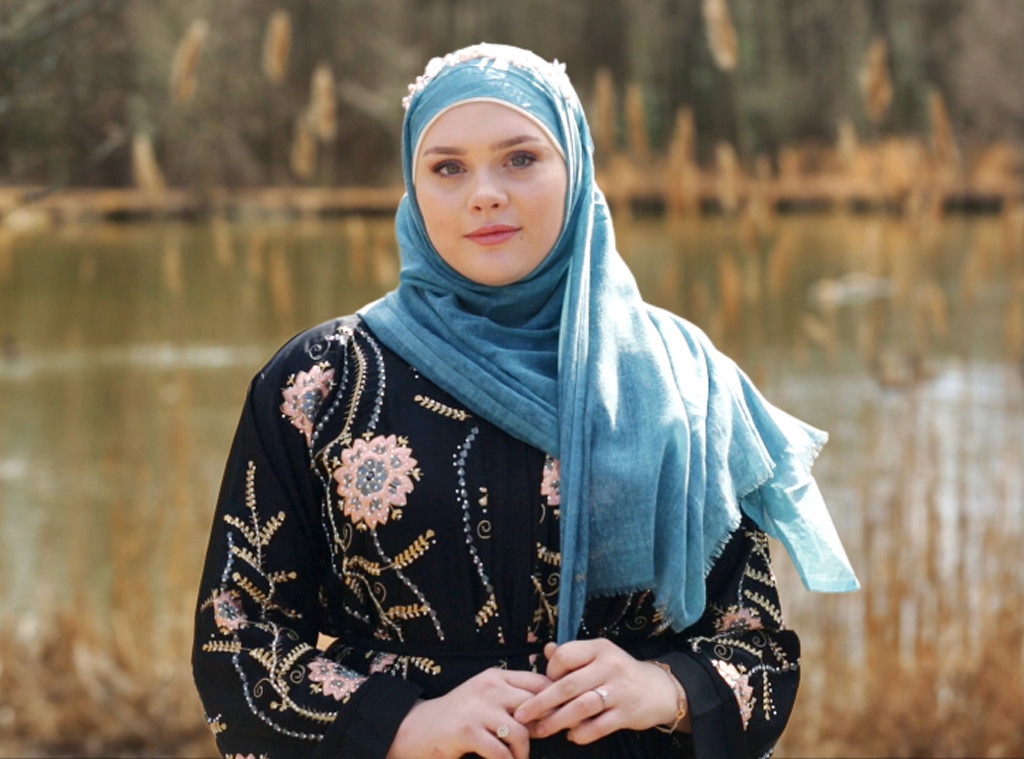 TLC
So, you've met the love of your life on the internet and they live in a foreign country. What do you do? You go on TLC's 90 Day Fiancé: Before the 90 Days, put your life on display and go meet the fella or woman.
In episode two of Before the 90 Days, many of our heroes traveled to and fro all in the name of love. Teenager Avery set off for Lebanon, private eye Rebecca hit the road for Tunisia, Darcey took off for London and Tim prepared for South America.
Avery, who hasn't been honest with her mother about her plans once she meets Omar, came clean to her friends about her plans to marry and not return.
Avery's friends, like her extremely wise younger brother, are worried. They expressed worry that her past will be too much for Omar, especially since she was a wild child of sorts. What they really should worry about is how and why she washed her hands and face and used her denim jacket to dry off. What was that?!
Her mother, who is accompanying Avery to Lebanon, shared her wish that Avery would wear her wedding dress, but it shows too much skin for the recent convert to Islam. The duo eventually made their way to the airport only to discover Avery misplaced her phone.
Meanwhile…
Caesar and Maria
After Maria told Caesar she couldn't leave the Ukraine because of martial law, he did some "research" and found out that's not the case, there's nothing keeping her in the Ukraine. So…when called out on it, she said she'll go to Mexico as planned. Caesar isn't going to Mexico empty handed, nope, he went ring shopping with his pal and forked over $195 for a ring for a woman he's never met and spent $40,000 on.
Angela and Michael
She's back! After appearing in season two of Before the 90 Days, Angela is back in front of the cameras. After the reunion, she took Michael back, but she's still concerned about his social media activities. However, she's moving forward with the wedding and is planning another trip to Nigeria to see him and discuss his social media behavior. Despite her hesitations, she asked her daughter if she would either donate one of her eggs and/or be her surrogate with Michael. To that, her daughter Skyla said, "Michael don't need no kids, he's a grandpa now."
Rebecca and Zied
Rebecca made her way to Tunisia to meet the man she hopes will become husband number four, but first she went shopping for lingerie. "We do a lot of sexting," she admitted, noting he's seen every inch of her body already, with filters.
"At my age, I don't want to take anything slow and definitely not with Zied," she said.
The whole filter thing concerned her quite a bit, especially since he showed up to the airport with a filtered picture of her on his shirt.
"Rebecca not like the picture, but so beautiful," Zied said. "So much perfect."
Darcey and Tom
Darcey prepared for her trip across the pond by continuing to talk about Jesse. She even had a missed call from him. Then, she and Tom fought over how flirty he was with her friend over the phone.
Tim and Jeniffer
Tim's going away party, thrown by his ex, Veronica, didn't sit well with his new love Jeniffer. However, Veronica gave him back the ring he proposed to her with so he could ask Jeniffer to marry him. Yeah, that's going to go over well.
90 Day Fiancé: Before the 90 Days airs Sundays, 8 p.m. on TLC.