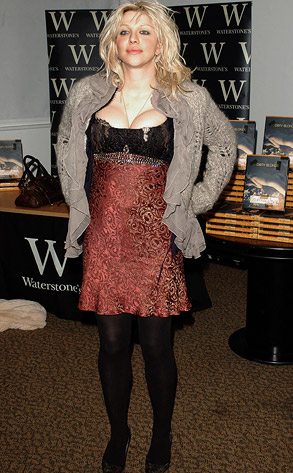 Jerome Ware/ZUMApress.com
The Boudoir Queen won't be getting in bed with Courtney Love anytime soon.
A fashion designer has sued the former Hole frontwoman for libel, breach of contract and other bad-faith maneuvers, claiming she has become "the latest victim of Love's volatile personality, hair trigger temper, and malicious and tortious behavior," according to the complaint.
Dawn Simorangkir, proprietor of the Boudoir Queen apparel line, states in her lawsuit that Love has spread lies about her on the Internet and at one point threatened her life, saying Simorangkir would be "hunted til [she was] dead."
Per the richly worded suit filed Thursday in Los Angeles Superior Court, Love contacted Simorangkir last year about purchasing some of her designs and subsuquently "became infatuated" with the designer.