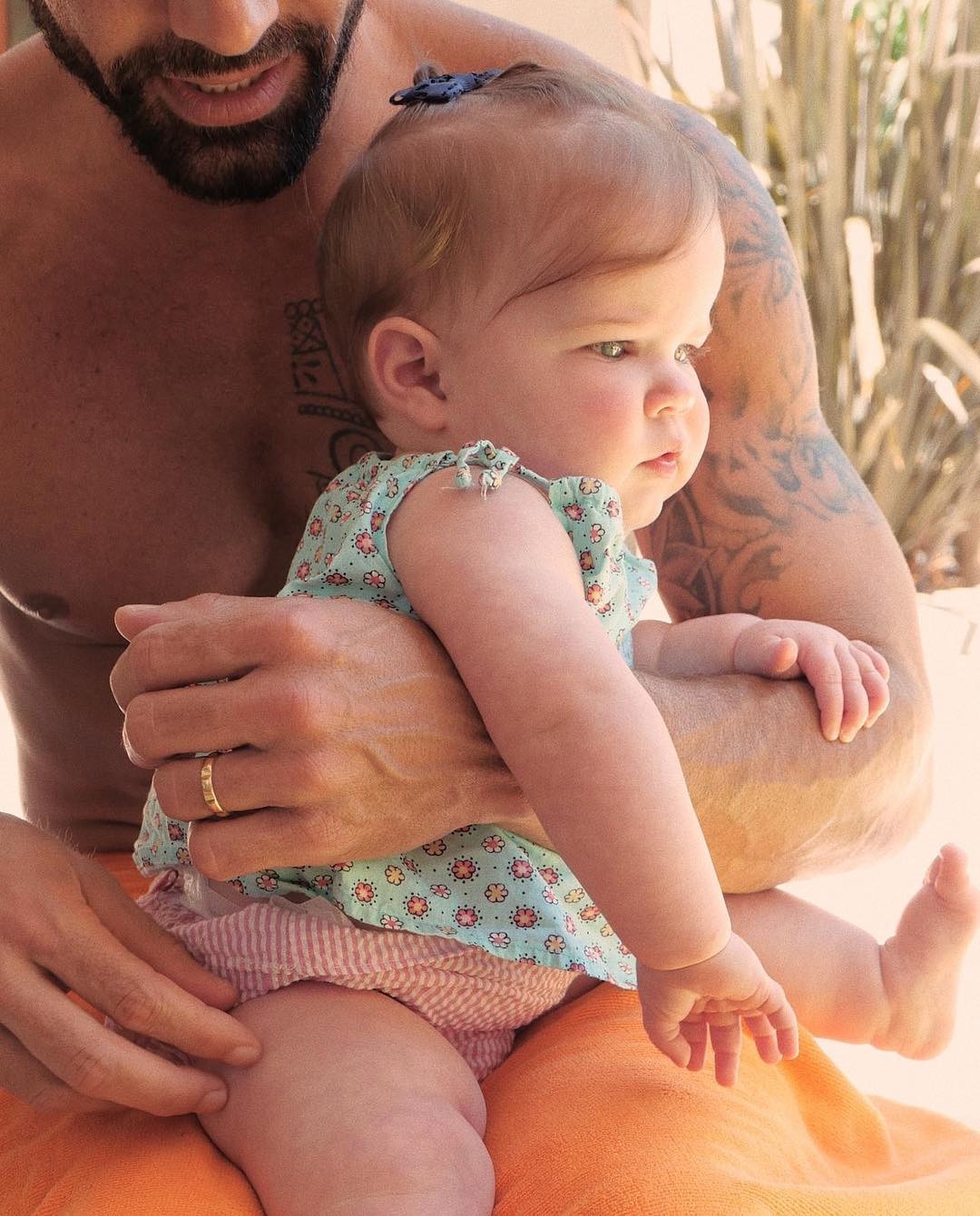 Instagram
Ricky Martin's daughter has him wrapped around her little finger.
After much waiting, the Puerto Rican singer is finally sharing the first photo of his beautiful baby girl, Lucia Martin-Yosef. He shared the bright and dazzling image of the baby on Instagram with the caption, "La luz de mis ojos." In other words, she is the light of his eyes. 
In the adorable picture, Ricky cradles his little girl as she looks off in the distance with her arms dangled over her dad's arm. 
Luis Fonsi commented on the photo, "Felicidades. Loco por conocer a Lucia." A handful of other celebrities also fawned over the toddler in the comments section, which was filled with varying heart emojis. 
The world first learned of Lucia's arrival on New Year's Eve, when the singer and his husband Jwan Yosef shared a photo of her, although her face was kept from view. 
"We are beyond happy to announce that we have become parents to a beautiful and healthy baby girl, Lucia Martin-Yosef," Ricky shared with his followers. "It has been a special time for us and we can't wait to see where this stellar baby will take us."
Watch:
Exclusive: Ricky Martin Confirms He's Married
Not long after her arrival, Lucia got a taste of the rocker lifestyle her father is accustomed to. Thanks to his role in American Crime Story: The Assassination of Gianni Versace, Ricky was off doing plenty of interviews and press in the days and weeks leading up to award season. Which meant Lucia and her twin brothers Matteo and Valentino were too. On Instagram, Ricky shared a photo of himself in the barber's chair, all the while Lucia is sleeping in her stroller. 
Clearly, Ricky is up to the task of being a world famous pop star and actor, in addition to being a dad. He previously shared that he and his husband hope to have a house full of kids one day. "I do want a big family, but there's a lot going on at the moment with a lot of work, wedding, it's a lot going on. So we're going to put things in order first and then we're going to get ready for many more kids."