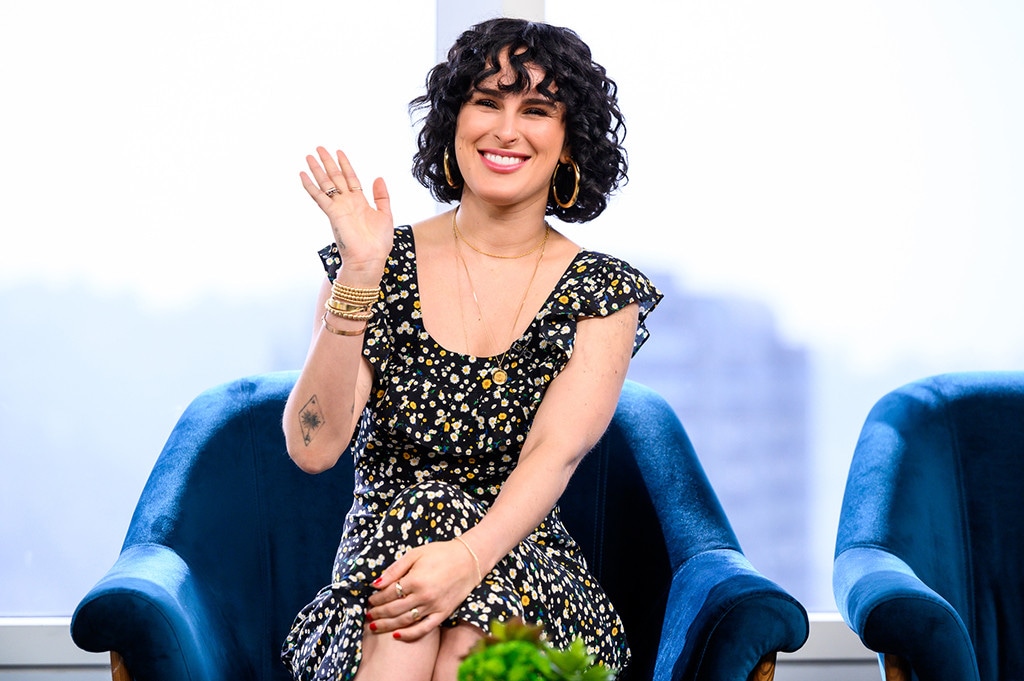 Aaron Poole/E! News
Growing up in the spotlight isn't all sunshine and daisies, contrary to popular opinion. 
Rumer Willis can attest to the harsh criticism she faced on a daily basis throughout her childhood, simply because she is the daughter of Demi Moore and Bruce Willis. "They said I had a huge jaw. They said I had a ′potato head'," she shares in an interview with the Huffington Post. 
Understandably, this ever-flowing commentary from the media and critics shaped the star's perspective of herself. She says that at a young age she "didn't really understand having value in myself yet." 
"My mind went to, 'OK, so if I get skinny or if I dress the right way or present myself very hyper-sexually and dress this way, then I'll be valued,'" the 30-year-old shares. Now, the actress is redefining the way she talks to herself and others, even on social media. 
As a figure that is constantly being watched, whether on the streets or online, she says that she feels an obligation to be transparent and honest about what she is going through, even if it is is difficult. She explains, "I think the most important thing for me is doing my best to lead by example. I still deal with insecurity and trying to figure out my own path in all of it."
Watch:
Rumer Willis Tells What Time's Up Means to Her
One thing that helps her to feel better about living in the public eye, is her drive to start a discussion about the gender inequalities in Hollywood. Once again, her childhood taught her a lot about the disparities in the way people view women versus men, which she witnessed firsthand with her mother and father. Rumer shares that she felt her mom would be labeled "difficult" or a "diva" for the same actions her father would take. Only he would be told "how amazing" he is. 
"I need to do something about this," she states."Not because I'm trying to cause a scandal, not because I'm trying to get attention, but so this doesn't happen to other people."