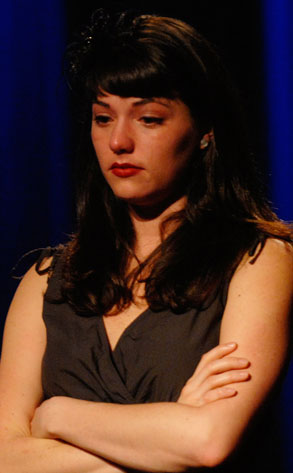 Bravo
Something that apparently bears repeating: A cat is not a weapon.
And while Project Runway villain Kenley Collins denied at a hearing yesterday that she offensively hurled a feline at her boyfriend during an arrest-yielding fight earlier this month, she did confess that the altercation got a tad...frisky.
During the hearing in Brooklyn Criminal Court Wednesday, the retro designer, who originally faced second-degree assault for allegedly throwing not only her cat but a laptop, water and a few apples at her sleeping ex-boyfriend's face, said she "gently" placed the pet on a bed where her former flame was laying, but denied that it was in any way a violent maneuver.