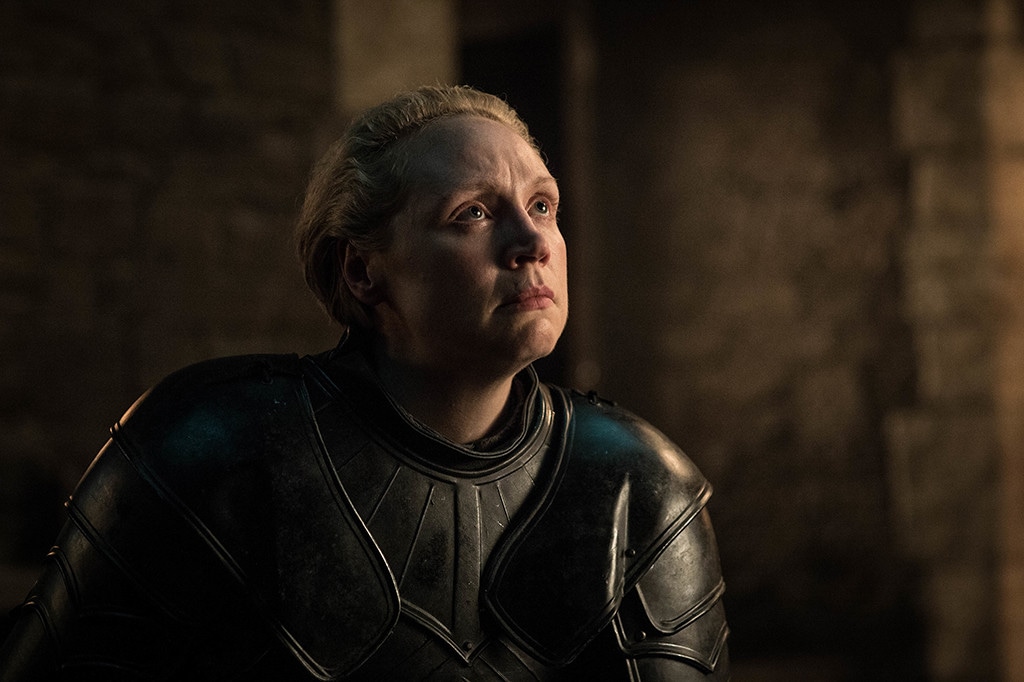 HBO
Gwendoline Christie got herself an Emmy nomination, and in more ways than one its thanks to Ser Brienne of Tarth.
The Game of Thrones actress is one of three actors to self-submit to the Television Academy and receive an Emmy nomination for the final season of the HBO series. Christie said she did it all because of the character fans came to know and love over the years spent watching her.
"It's something I find hard to do, like everyone else, but I would like to be in charge of my own destiny," Christie told The Los Angeles Times. "And I would like to endeavor to give myself opportunities. Particularly when working very hard on something very special and you've pushed yourself beyond your limits.
"I checked that it wasn't an inappropriate thing to do, and I was told it wasn't. People submit themselves all the time. I truly never expected it to manifest in a nomination and I don't think anybody else did either. But I just had to do it for me. And I had to do it as a testament to the character and what I feel she represents," Christie continued.
Brienne of Tarth spent most of her time on the series committed to her dream and duty: being a knight. She got her dream in the final season and eventually became head of the Kingsguard.
Christie, Alfie Allen and Carice van Houten all self-submitted and received Emmy nominations. To get them, the performers via their teams submitted themselves and paid a $225 entry fee. HBO submitted other Game of Thrones nominees Maisie Williams, Kit Harington, Sophie Turner, Lena Headey, Emilia Clarke, Peter Dinklage and Nikolaj Coster-Waldau.
"Playing Brienne of Tarth has truly been an honor and I am beyond grateful for this nomination," Christie said in a statement on Emmy nominations day. "This character has changed my life and redefined the way I look at the world, women and particularly myself. Thank you to George R.R. Martin, David Benioff and D.B. Weiss, Carolyn Strauss, HBO and our incredible cast and crew. Lastly, apologies to my taxi driver who endured my screams, sobs and pure joy when getting this incredible news!"