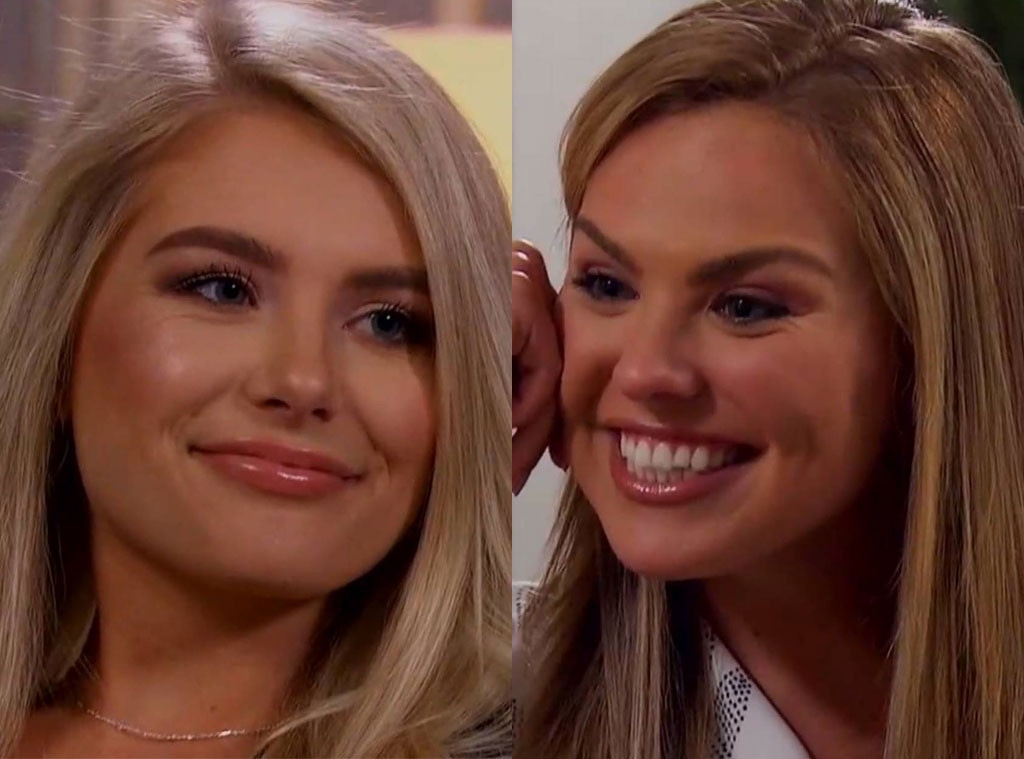 ABC
Demi Burnett is ready to find love on Bachelor in Paradise.
But before the Texas native takes the plunge and opens her heart on the ABC dating series, she explains that she wants to get a "bit of clarity" from her gal pal and The Bachelorette star, Hannah Brown. In fact, during their meet up on BiP, Demi shares her coming out story with the 24-year-old reality TV personality.
"Since the show, a lot has changed for me. I feel very supported by Hannah," Burnett tells the cameras on the premiere episode of Bachelor in Paradise Season 6. "I feel like she's a friend to me that I can confide in and get a little bit of clarity."
During the episode, the two reality TV stars sit down and chat about all things love and life. "What's been going on with you? I don't know anything," Brown asks the Texas native. "Have you been dating? Have you just been living it up? What is your life right now?"
In true Demi fashion, she reveals she's "been doing it all."
"I have kind of been seeing someone. Of course, plot twist, it happens to be a woman," Burnett tells the former pageant queen. "It's not something that I need to label. So I feel like I don't have to proclaim that I am gay, I'm straight, I'm bisexual, I'm this. I just like who I like."
She adds, "It doesn't matter who or what you are, it's the person."
Of course, The Bachelorette star is overjoyed to see Demi living her truth. "You're a fluid person," Brown expresses. "You're not just this one thing, and I think you are like that, and that is totally, absolutely great."
However, Burnett makes it clear that she isn't "exclusive" with her boo thang, which is why she wanted to give Bachelor in Paradise a shot.
Watch:
Demi Burnett Is Surprised She's a "Bachelor" Fan-Favorite
"Experiencing all the different emotions that I have in getting to know myself better and getting to know what I want more, it's been really confusing," she shares. "It's this constant indecisiveness in me, and I just feel the only way for me to truly know what I want and how I want to love and who I want to love, is if I try out Paradise."
She continues, "Maybe Paradise is what it's gonna take for me to figure it out."
A sneak peek into Season 6 of the dating series shows that Demi is in a relationship with another woman. In the BiP teaser, she is seen making out with her lady love before telling the cameras, "I know that I love this girl. I'm just so happy that I found her, and I can definitely picture being with her for the rest of my life."
Now that the ABC series has officially kicked off, it will be great to see Demi's love story unfold.
Bachelor in Paradise airs Mondays and Tuesdays staring Aug. 5 at 8 p.m. on ABC.