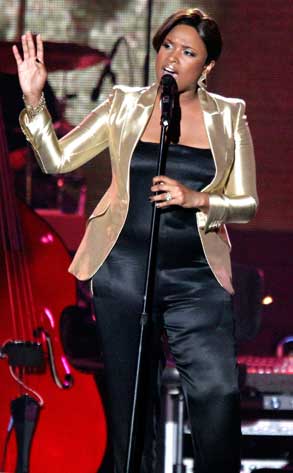 Kevin Winter/Getty Images
Jennifer Hudson has spent the past few months recovering from the tragic murder of her mother, brother and nephew. Now, both her personal life and her career are blossoming.
Wednesday night, the star returned to the place that first brought her into our living rooms, American Idol. Following the Motown-themed show, the season-three, seventh-place finisher—who famously went on to win a Grammy and an Oscar—taped a performance of her single "If This Isn't Love" to air on the show at a later date.
Following the performance, Hudson, whose tour alongside Robin Thicke kicks off on March 31, spilled a few beans to Ryan Seacrest. When asked about her engagement and upcoming nuptials to David Otunga, she admitted a date had been set.