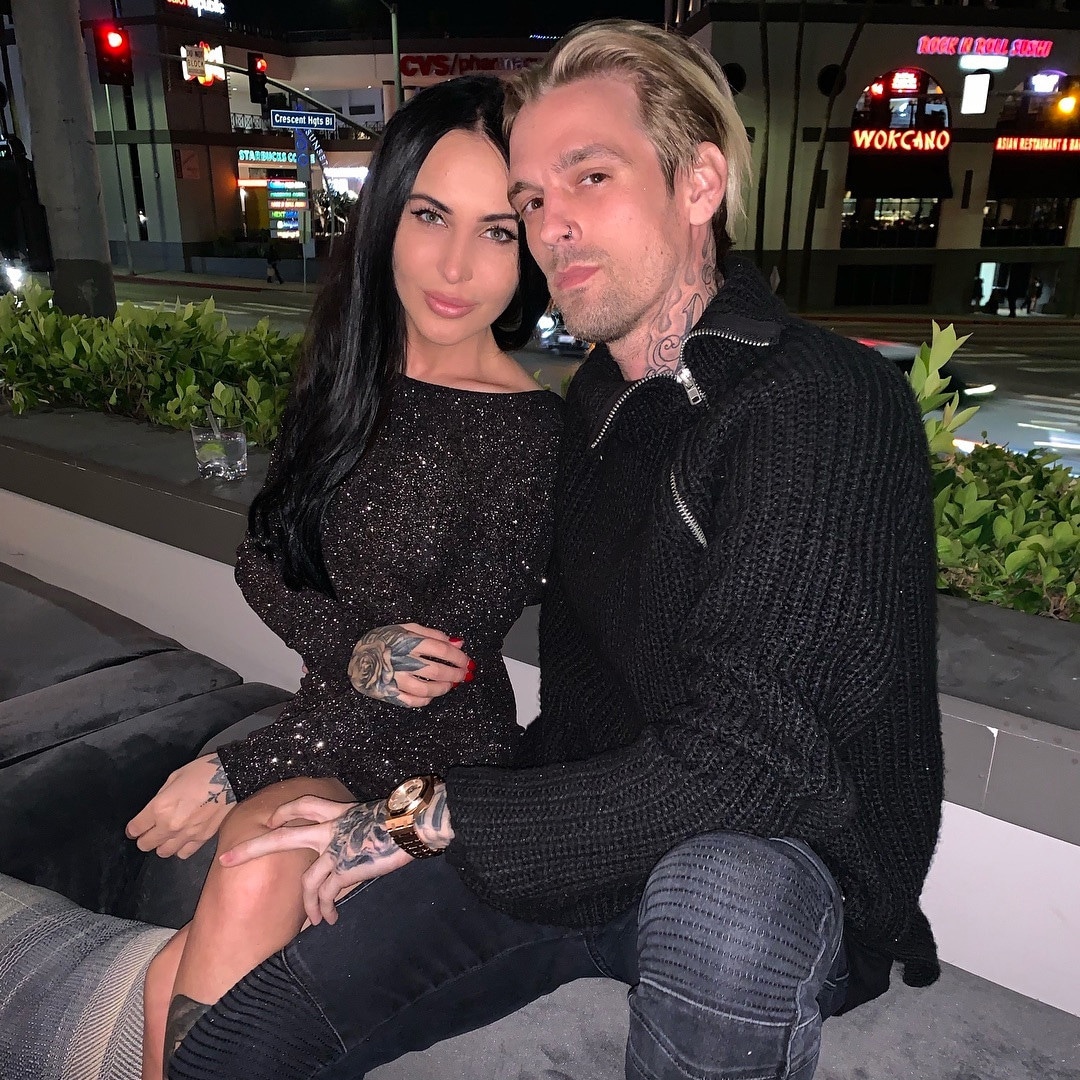 Instagram / Aaron Carter
Aaron Carter and Lina Valentina have broken up after nearly a year of dating. 
The 31-year-old "I Want Candy" singer confirmed the news to E! News on Sunday.
"Lina and I have decided to go our separate ways," he said in a statement. "I was really hoping this would be the one that lasted forever. We had even talked about having kids, but we couldn't seem to get past our differences and the relationship eventually turned unhealthy."
Valentina has not commented. The breakup was announced a week after she came to support Carter as he performed at a Pop 2000 Tour concert n Las Vegas, which she attended with a little boy.
The pair's split also comes several months after Carter hinted on Instagram that the Russian-born artist was pregnant with their first child, which was followed by him clarifying to E! News that "I am looking forward to becoming a dad, but am not expecting a child right now."
"I've been through so much the past few years and am trying to learn from my mistakes," Carter said in his statement about the pair's breakup. "I don't have any regrets being with Lina, and I definitely learned a lot about myself. I think this decision was the mature thing to do."
I'm going to keep focusing on my music, my tour and my fans," he continued. "Hopefully my soulmate is out there somewhere and I'll meet her soon."
Gabe Ginsberg/Getty Images
In 2018, Carter released the album LøVë, his first major record in 15 years, and continues to tour.
The singer posted a car selfie on Twitter on Sunday, writing, "So grateful for all of you, thank you for your support, your love, and understanding the real me."