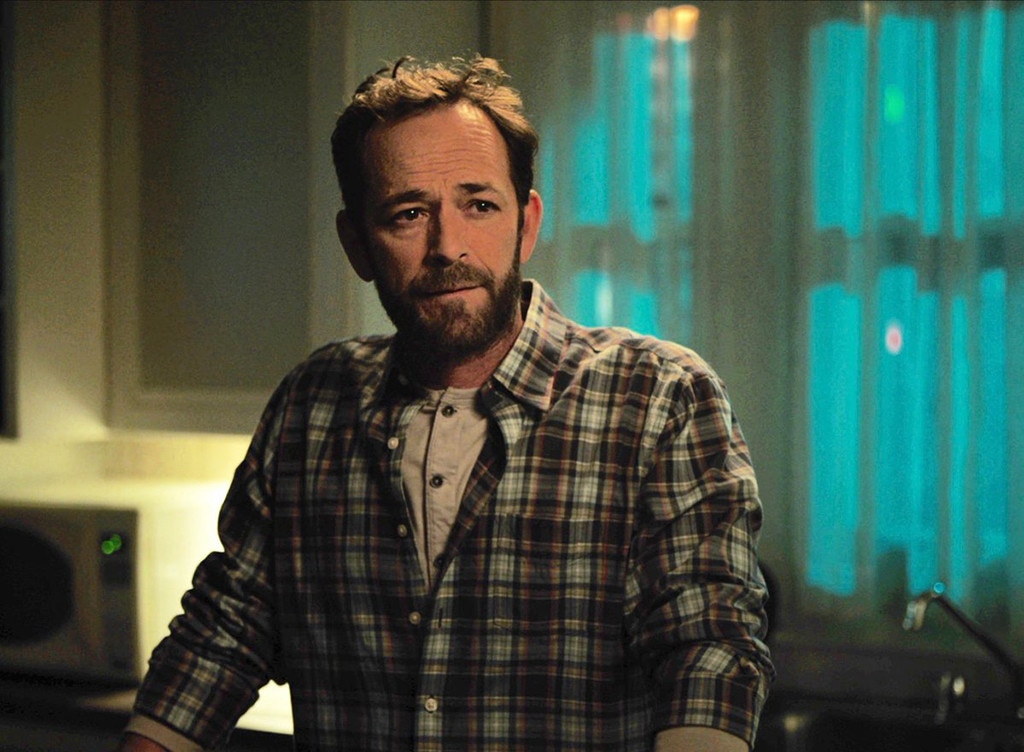 The CW
Riverdale's Roberto Aguirre-Sacasa had an almost impossible task on hand when it came to the season four premiere of The CW drama. The writers had to cap off the Fred Andrews story and pay tribute to the late Luke Perry. Details on how the show deals with Perry's sudden death are being kept under wraps, but Aguirre-Sacasa told a group of reporters that the episode was "really, really emotional."
"I think it's a real tribute to Luke. I think it's a real tribute to Fred. I think it's very cathartic to watch it and I think everyone really came together, specifically to tell this kind of story, the honor Luke and honor Fred…It's a really simple—it's one of our…just beautiful," he said at the 2019 Television Critics Association summer press tour while promoting spinoff Katy Keene.
Perry passed away in March 2019 following a stroke. His character was away on business until the show could properly address his passing. Riverdale drafted Perry's Beverly Hills, 90210 costar and longtime friend Shannen Doherty for the season four premiere. Details on her role are also being kept under wraps.
"I think the fun of that will be kind of experiencing it when you're watching it, but she plays a really important part and she plays it beautifully," Aguirre-Sacasa said. "Having seen the scene, I couldn't imagine someone else doing it, and it obviously resonates really deeply because it is one of Luke's friends."
"I am deeply honored to pay tribute to Luke on Riverdale," Doherty wrote on Instagram. "The care in which this show takes in honoring his memory is beautiful. He is missed. Today. Tomorrow. Forever."
Doherty's casting was announced at Comic-Con, and her appearance on the show was something Perry had wanted since the start of the series, Aguirre-Sacasa said in a statement.
"They were such good friends, and when we were putting together this tribute episode, we wanted to make it as special as possible, and so we asked Shannen to do a pivotal, super-emotional role. She read the script and immediately said, 'Yes.' It's very impactful,'" he said.
Riverdale returns October 9 on The CW.