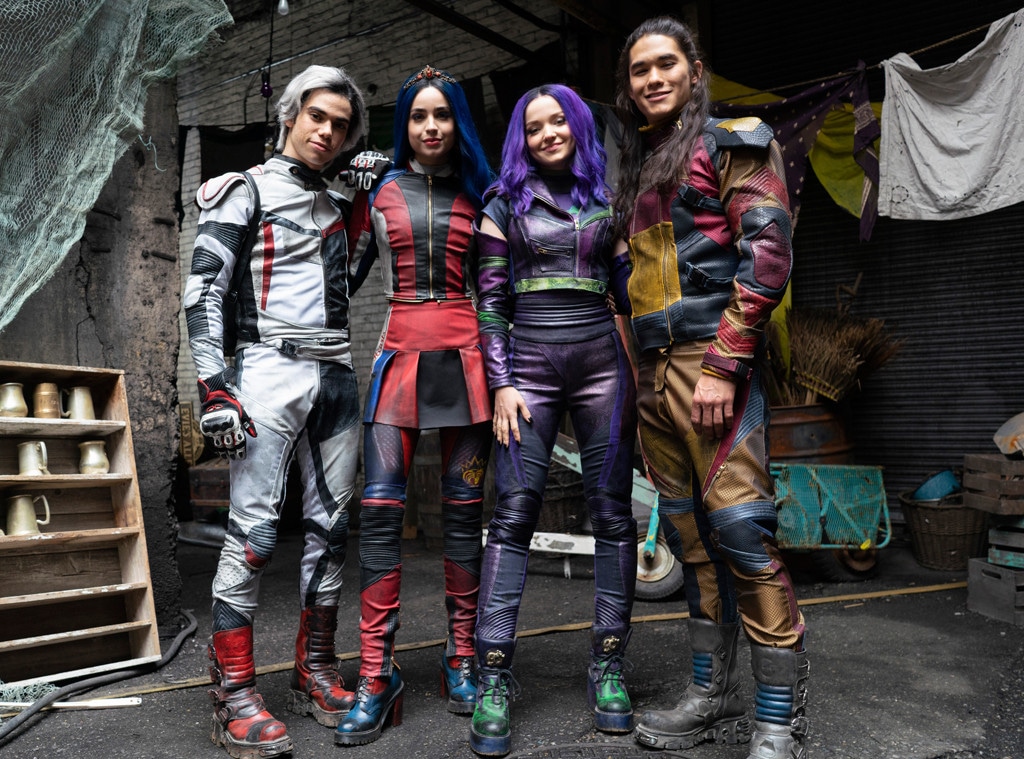 Disney Channel/David Bukach
Disney Channel is paying its respects. The network dedicated Descendants 3 to late star Cameron Boyce, and followed up the dedication with a heartwarming video tribute to the young actor who passed away.
Boyce, known for playing Luke on Disney Channel's Jessie and Carlos in the Descendants franchise, passed away at the age of 20 due to an epilepsy complication.
"From a young age, Cameron Boyce dreamed of sharing his extraordinary artistic talents with the world. As a young man, he was fueled by a strong desire to make a difference in peoples' lives through his humanitarian work. He was an incredibly talented performer, a remarkably caring and thoughtful person and, above all else, he was a loving and dedicated son, brother, grandson and friend," Disney Channel said in a statement after his passing.
"We offer our deepest condolences to his family, castmates and colleagues and join his many millions of fans in grieving his untimely passing. He will be dearly missed," the network concluded.
In the video tribute, which you can see above, Disney unearthed early audition footage and behind-the-scenes video of Boyce working on Jessie and Descendants, as well as previous interviews with his costars singing his praises. There's a blooper featuring the moment he made Michelle Obama break during a guest spot.
"Everything you are…Every smile, every laugh, every dance, every hug, every moment, everyone you touched…you mean everything to us," Disney Channel said in the video.
Click play on the video above to see the touching tribute that aired as part of Descendants 3 on Disney Channel.