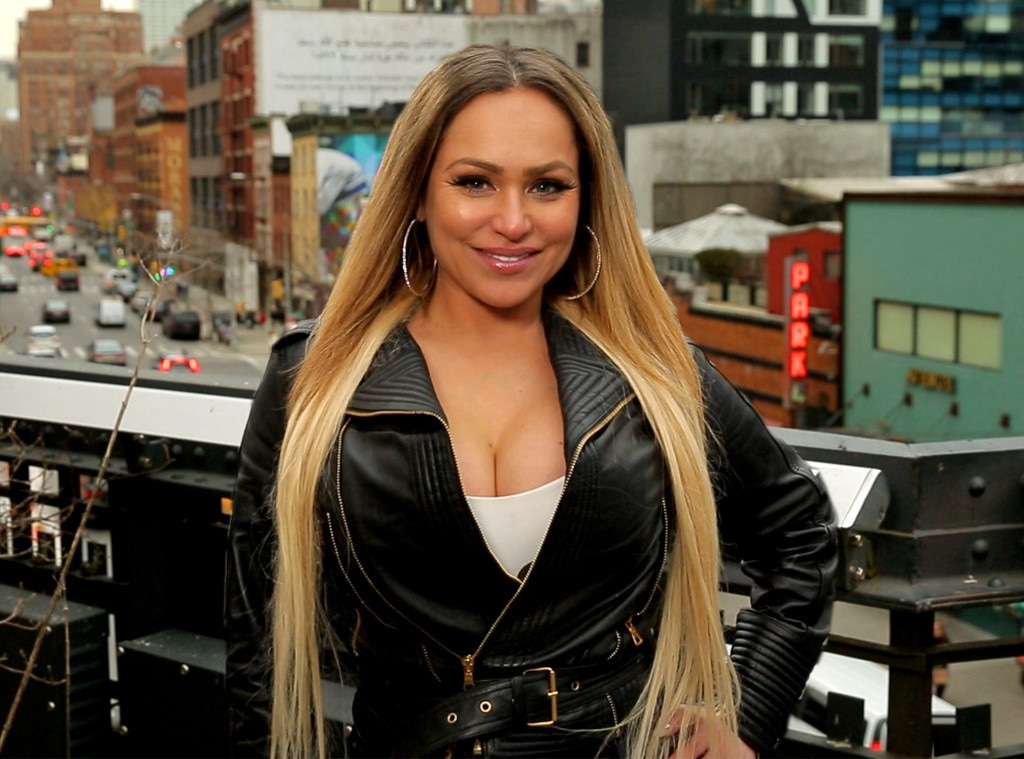 TLC
It's a new season of testing the waters for Americans and their foreigner loves. Yep, 90 Day Fiancé: Before the 90 Days is back for a third season.
This season, there are two past participants back trying to make things work from worlds away. There's Angela, who is still with Michael, and Darcey, who is done with Jesse and ready to give Tom, her British paramour, a shot. But the newcomers to the show, that's where the drama seems to be.
Like Rebecca, a 47-year-old private investigator from Georgia. She's been married three times, once to a Moroccan man on a spousal visa, and has three kids and grandkids. When viewers meet her, she's on the job. "I love busting the cheaters," she says. And she did that in her own life too.
Rebecca caught her ex, the one that she brought over on a spousal visa, cheating only a couple of months into the relationship. Now she's met 26-year-old Zied from Tunisia. She didn't intended to fall in love, but Facebook can do mysterious things to people.
But there are some hurdles. Like the fact that she's not technically divorced from her ex-husband, and the fact that she uses a lot of filters and such to massage her real appearance.
Meanwhile…
Caesar
A nail technician for 15 years, Caesar was in a long-term relationship that didn't work out. After that ended, he met Maria on a dating site specifically meant for Ukrainian women. He had to buy her items and wait for the woman to respond. After he spent $450, she did. And their relationship began, but as many have pointed out to him: How is Caesar supposed to know she's not carrying on these types of relationships with other men? Over their five-year courtship, he spent $40,000 on her, including on tickets for three different failed trips. Now, they're attempting to meet again, but she doesn't want him to come to the Ukraine, she'd rather meet in Mexico. He wired her the money, which he borrowed from his boss, to get the ticket, but…she didn't. She said political unrest may prevent her from flying out.
Avery
This teenager, once a partier and cheerleader, converted to Islam six months ago after feeling like the path she was on "really felt like it wasn't me." She started using a Muslim dating app and found 24-year-old Omar. A hitch? He's from Syria. Now, she's getting ready to meet him in Lebanon.
Darcey
After her relationship with Jesse crumbled, she moved in with her twin sister Stacey. She met her current beau Tom online before the Jesse ordeal, but they never dated exclusively.
"I always did kind of wonder about Tom," she said. Darcey went on to say Tom was there to listen to her and be that man that she needed and thinks Tom could be the one…if she can stop talking about Jesse.
Tim
Then there's Tim. He said people think he's an arrogant prick, but he said, "I have ugly duck syndrome, actually." He used to play Dungeons and Dragons, but has now worked very hard to fit in and be cool. His job? He makes rare and exotic firearms. "I'm selling art…but money can't buy you happiness." So he went on a dating site for Colombian women and met Jeniffer. He was instantly taken with her, but his relationship with his ex, Veronica, may be the biggest hurdle in finding happiness with Jeniffer.
90 Day Fiancé: Before the 90 Days premieres Sunday, 8 p.m. on TLC.