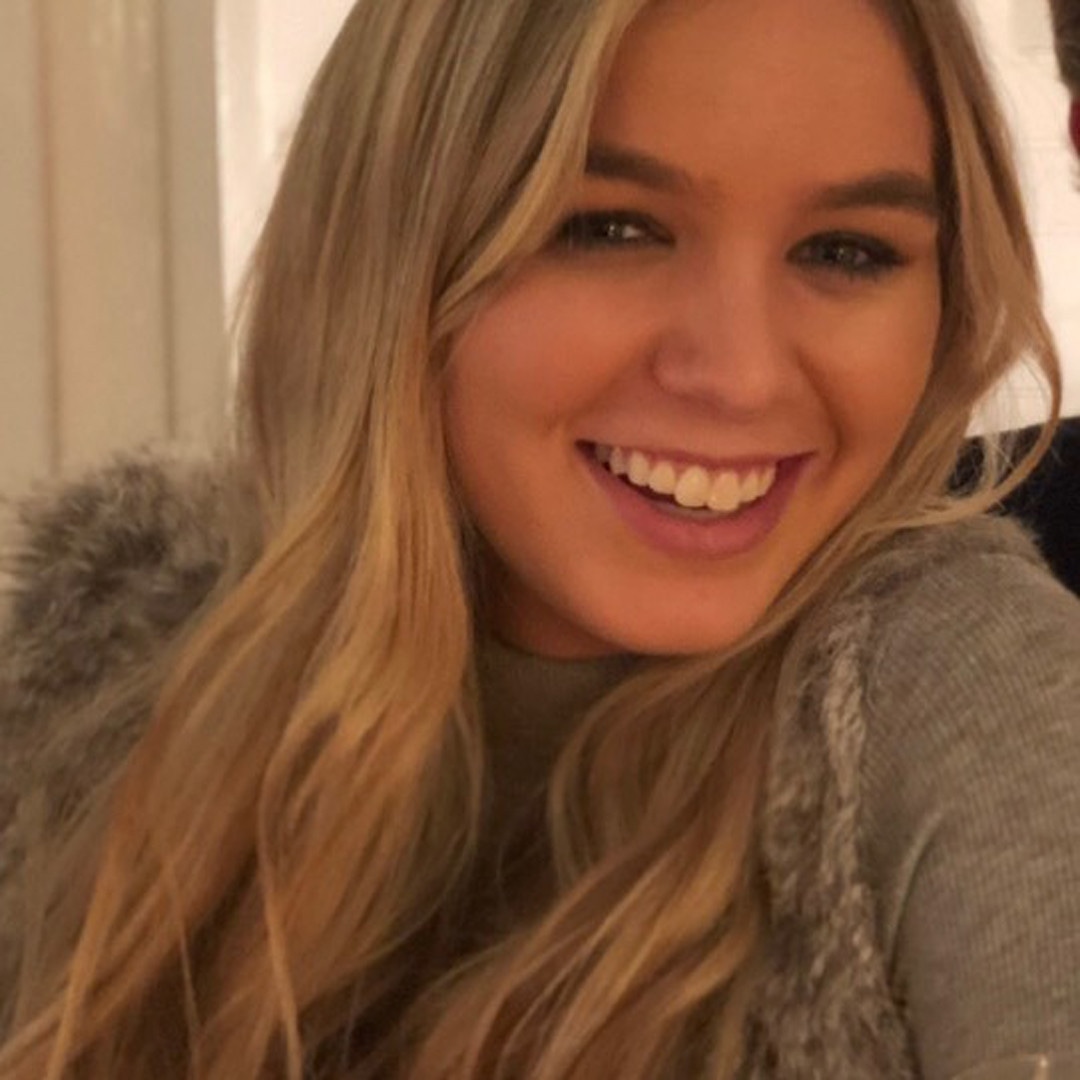 Instagram
The Kennedy family has been struck by another tragedy. 
Robert F. Kennedy's granddaughter Saoirse Kennedy Hill has died at 22 years old. The daughter of Courtney Kennedy Hill and Paul Hill passed away on Thursday, reportedly following an apparent overdose at the Kennedy compound in Massachusetts, according to The New York Times. Per the Cape & Islands District Attorney's Office, she was transported to Cape Cod Hospital, where she was pronounced dead. The situation currently remains under investigation.
"Our hearts are shattered by the loss of our beloved Saoirse," her family said in a statement, confirming her death. "Her life was filled with hope, promise and love." 
"The world is a little less beautiful today," her grandmother Ethel Kennedy said of the heartbreaking loss. "A brave young woman left our world yesterday. She left a gaping hole in the lives of all of those who loved her dearly. May god blesss her," Maria Shriver said in a statement posted on Instagram. "May gold hold her parents during this unbearable hour and give them the strength to make it thru. Amen."
While the cause and manner of her death remain unconfirmed pending a toxicology report, an op-ed Saoirse penned for her high school student newspaper, The Deerfield Scroll, has gained newfound attention in light of her passing. 
In the piece, titled "Mental Illness at Deerfield" and published in February 2016, Saoirse opened up about the depression she had suffered from since her middle school years and how the school and its students could improve their approach to discussing mental illness. 
"My depression took root in the beginning of my middle school years and will be with me for the rest of my life," she wrote at the time. "Although I was mostly a happy child, I suffered bouts of deep sadness that felt like a heavy boulder on my chest. These bouts would come and go, but they did not outwardly affect me until I was a new sophomore at Deerfield."
As Saoirse continued, she explained how she experienced the symptoms of depression through her sophomore year. While she said the depression "rarely came around" that summer, shortly before her junior year, she said someone she "knew and loved broke serious sexual boundaries with me." While she did not name the person, Saoirse said she pretended it had not happened and attempted suicide when it "all became too much." She received treatment for depression during her junior year and returned to school for her senior year.  
However, Saoirse said she was left feeling "very much alone" as a result of the lack of information about her absence at school. "I didn't care that students thought that I had left because of an eating disorder, or that I had been bullied, but it concerned me that my teachers and advisors didn't know what I had been going through. Even though it was helpful for me to discuss my struggles with all of those important people in my life, it was still uncomfortable, and it was hard for me to take the initiative," she wrote.
"In the future, I hope that the Health Center reaches out to students before they return from medical leave in order to discuss how the school can make their adjustment back to Deerfield less difficult. If they had reached out to me, I would have let them know that I wanted my circumstances shared with my teachers and advisors before I returned to campus; this would have made my transition back a lot easier."
As she concluded her piece, Saoirse called for more awareness from teachers and students in discussing mental health issues and an end to the stigma she had felt on campus. 
"Many people are suffering, but because many people feel uncomfortable talking about it, no one is aware of the sufferers. This leaves people feeling even more alone," she explained, noting that after she spoke up, others approached her about similar feelings. 
"I am calling all members of the Deerfield community to come forward and talk freely about mental health issues," she urged. "We are all either struggling or know someone who is battling an illness; let's come together to make our community more inclusive and comfortable."
If you or someone you know needs help, call 988 to reach the Suicide and Crisis Lifeline. You can also call the network, previously known as the National Suicide Prevention Lifeline, at 800-273-8255, text HOME to 741741 or visit SpeakingOfSuicide.com/resources for additional resources.