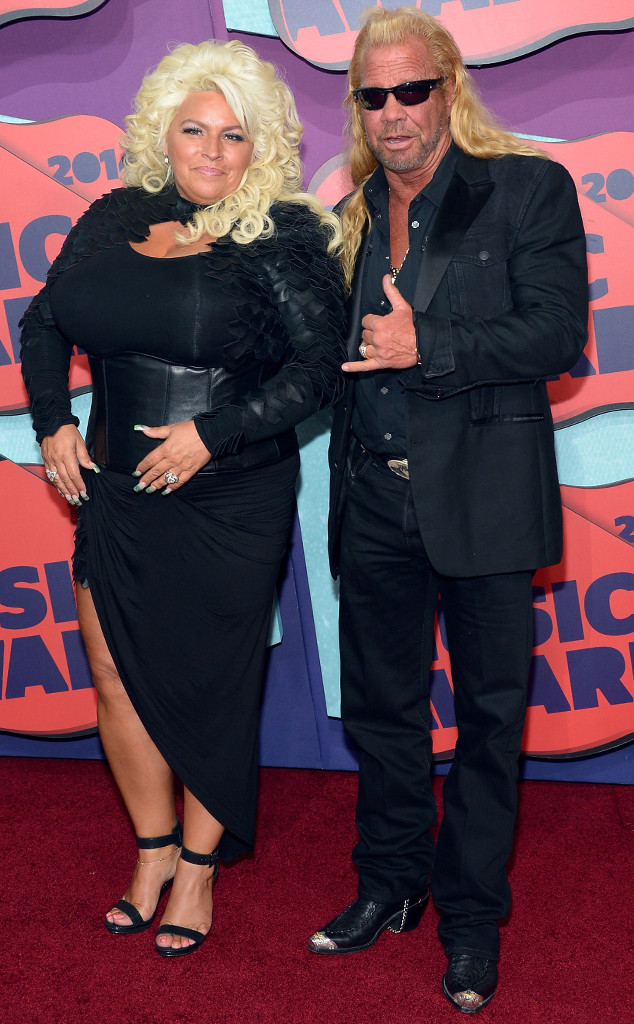 Michael Loccisano/Getty Images
Dog the Bounty Hunter is distraught.
Early Friday morning, the TV personality took to twitter to slam burglars who robbed and vandalized his Edgewater, Colorado store. Some of the property stolen allegedly belonged to his late wife, Beth Chapman.
Hours later, Dog the Bounty Hunter addressed the public in a press conference held by the Edgewater Police Department, where he urged the person responsible to come forward within the next 48 hours.
"The bible says when you steal from the dead, that's an unforgivable sin. So, it's not only I, and the police officers looking, but so is God. This hits home pretty bad," he said.
"Being that this is not a cable network we're on, I can't use the words I'd like to say," he continued. "I keep hearing God tell me, put your faith in the cops and don't do nothing yourself."
Items stolen from their store, which Dog said is not insured, included toilet paper, various merchandise and personal items that belonged to Beth, who died in June at age 51 following a battle with cancer. The Jefferson County Dispatch previously confirmed to E! News that they were called to the shop Thursday evening due to a break in.
FOR MORE TRENDING STORIES DOWNLOAD THE E! NEWS APP