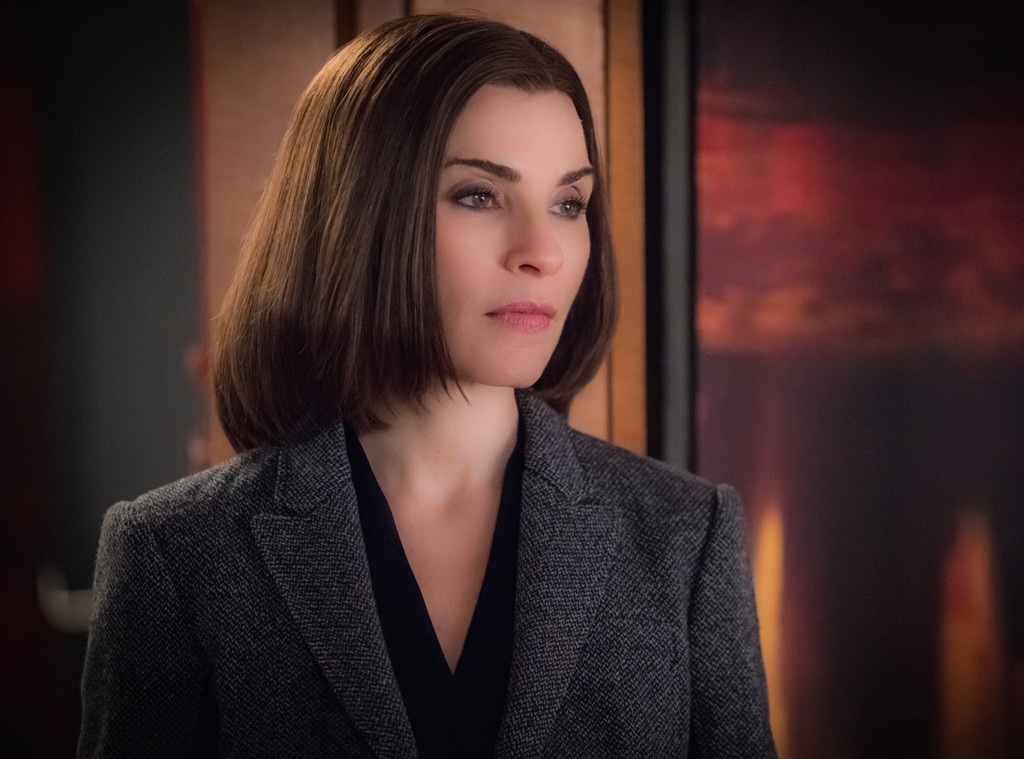 CBS
For seven seasons Julianna Margulies came into viewers' homes as Alicia Florrick, the center character of The Good Wife. The Emmy-winning drama—Margulies took home two statues for her role during its run—birthed The Good Fight, a CBS All Access legal drama following several characters from the show including Christine Baranski's Diane Lockhart, the woman who whose slap ended Alicia's story on The Good Wife.
The ghost of Alicia Florrick loomed over the first season of The Good Fight, then the show found its legs in a fraught political climate. Then Margulies made headlines when she said she was offered a guest arc on season three of The Good Fight—but it didn't work out because CBS All Access wouldn't pay her the rate she wanted.
"I don't need the money. That's not what it's about, that's not what it's about at all. I am so sick to death of women not being treated the same as men in our industry. And I am at a place in my career where that shouldn't ever happen. It's not that I want more than so-and-so, it's that I want equal. I'm not angry, I'm really not," Margulies told E! News.
Despite all that, CBS All Access and Margulies are on good terms. More than that, they're working together. At the 2019 Television Critics Association summer press tour, CBS All Access boss Julie McNamara revealed Margulies may star in a new series for the streamer.
"We love Julianna, and there's a long history there, a long, great history with her. And we did want to bring her to guest on The Good Fight. There was a different expectation of what sort of that meant and it didn't work out. And, you know, we have another project in development with her that we have a deal for her to star, if that goes forward here on the service, something in the future," McNamara said.
McNamara told a small group of reporters after the panel that they're not sharing details about the project just yet, but they wanted to tell the public there's no hard feelings.
"It's a development project and it's actually part of our development slate, we just don't usually announce development, but just to kind of illuminate we have a good relationship with her—as far as we're concerned—so we'll see what happens with that, we'll see what comes to fruition," she said.
The Good Fight co-creator Michelle King told press there isn't a plan to bring Margulies in on the fourth season.
"There was really nothing for us to figure out because we don't negotiate money, that's for the studio. That's for the studio. We love Julianna. I hope someday to work with her again, probably on another project. You know, deals don't make," King said.
Margulies told us she would "of course" still appear on the series—if the money was right.
"There's no animosity. It's principle and there's a handful of us actresses that have been doing this for a while that have the ability to walk away and set the stage for the next group that are coming forward," she said.
The Good Fight will return for season four on CBS All Access.