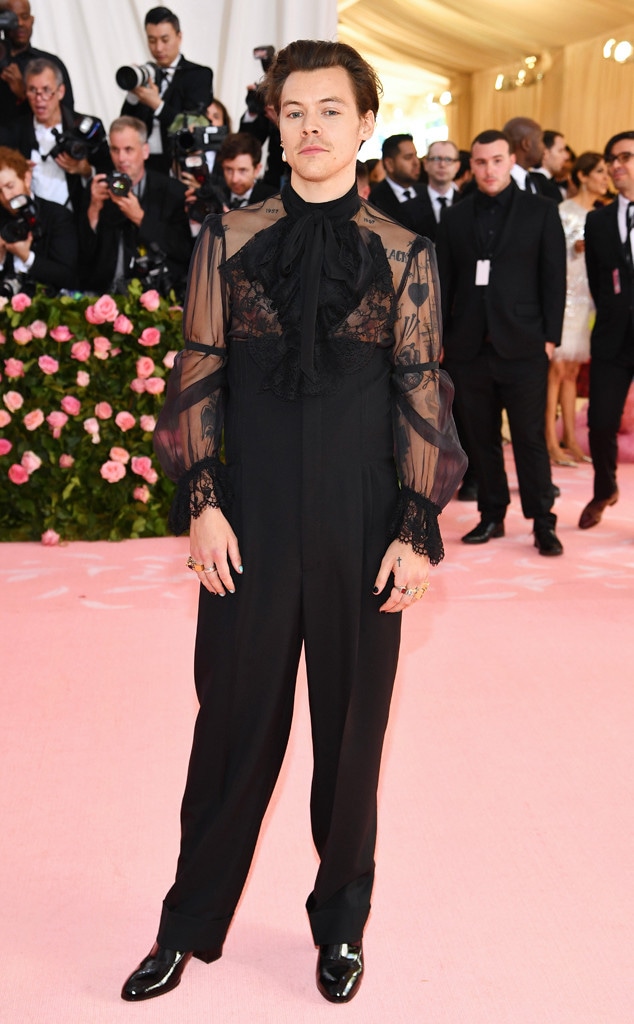 Dimitrios Kambouris/Getty Images for The Met Museum/Vogue
Attention, Stylers! You can now smell just like your favorite singer, Harry Styles.
The One Direction member, who stars in Gucci's new Mémoire d'une Odeur fragrance campaign, is opening up about his collaboration with the fashion house. In rare new interview, Styles, 25, talks to Dazed about how a scent can lead to a "triggering of memories."
"I like a fragrance that has some emotion behind it," Styles shares. "The triggering of memories from smell is really strong for everyone. My mother has always worn the same perfume. It smells like roman candles and jasmine. So like anytime I smell it, I feel like a kid again. I feel like everyone has those."
"It transcends gender," the "Sweet Creature" artist says of the fragrance. "I really like wearing it because it's (Gucci's) first universal fragrance."
So, what does Mémoire smell like?
"It's really fresh to me. Floral, clean, not heavy," Styles shares. "It smells like what I imagine Joan Didion's house to smell like."
When asked if he really wears the fragrance, Styles declares he does "all the time," even adding, "I sleep in it." 
Styles has become a staple in the fashion industry, it was just two years ago that he was announced as the face of Gucci's tailoring collection. This year, Styles donned a custom Gucci design at the 2019 Met Gala, attending the major fashion event with co-chair and Gucci creative director, Alessandro Michele.
"I love the clothes," Styles says of the Gucci designs. "That helps a lot. Just going on stage in a nuts suit with a bunch of sequins makes you feel good, and then you want to play."
Take a look at the Mémoire d'une Odeur campaign film above!