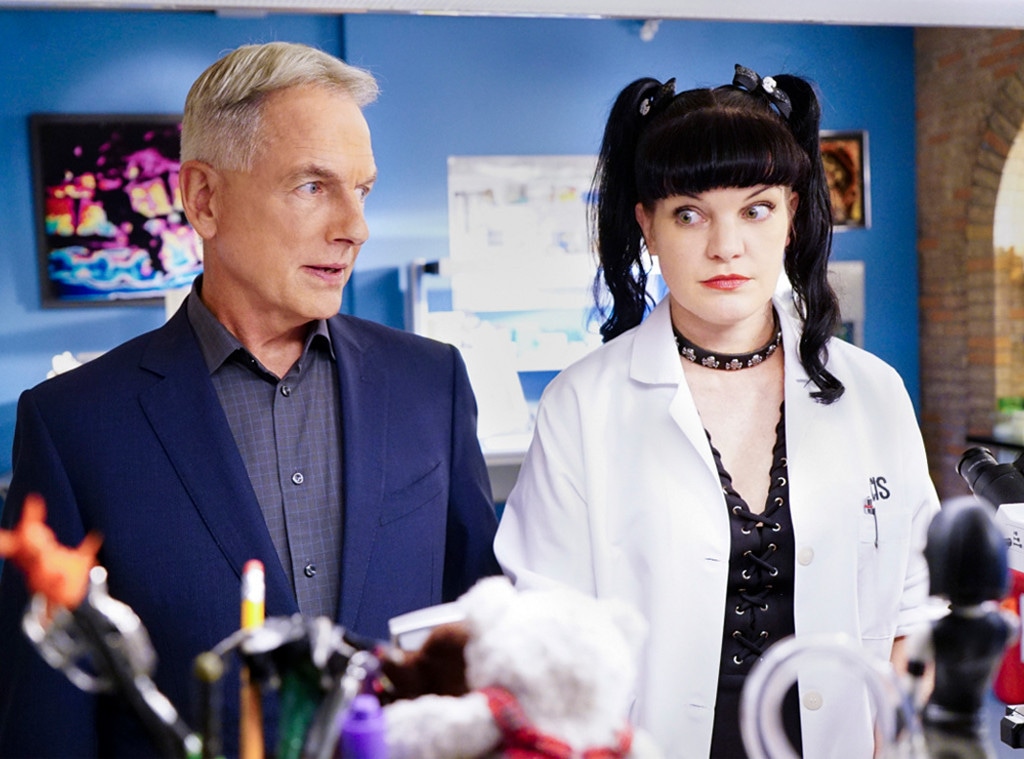 Sonja Flemming/CBS
Exactly what is going on between former NCIS costars Pauley Perrette and Mark Harmon? CBS isn't saying.
At the 2019 Television Critics Association summer press tour, Kelly Kahl, president of CBS Entertainment, addressed the possibly ongoing issues between Harmon, who remains on NCIS, and Perrette, who spent 15 seasons on the series and returns to CBS in midseason comedy Broke.
In June 2019, Perrette tweeted she was "terrified" of Harmon "attacking" her. She said she was not returning to NCIS ever. According Vanity Fair, things soured between the two after Harmon's dog allegedly bit a crew member.
"I can't speak to what she's addressing in her tweets. She did come to us a couple years ago with a workplace concern," Kahl told a group of press after a panel. "We immediately investigated it and we resolved it to everyone's satisfaction."
Perrette is returning to CBS in a comedy alongside Jane the Virgin star Jaime Camil.
"We are very happy to have her on the air again this year with us and I don't think she would be back with us if she had huge concerns," Kahl said.
Perrette has taken to Twitter in the past to make claims. In May 2018, she implied "multiple physical assaults" led to her NCIS exit. "Pauley Perrette had a terrific run on NCIS and we are all going to miss her. Over a year ago, Pauley came to us with a workplace concern. We took the matter seriously and worked with her to find a resolution. We are committed to a safe work environment on all our shows," CBS Television Studios said in response to those tweets.
In an interview with TV Guide Magazine, Perrette said she had a feeling it was time to leave. "I believe in God and the universe so firmly, and it just suddenly became blindingly apparent that now was the time," she said. "After a lot of thought, I decided to announce it myself on Twitter because I didn't want it to be turned into anything 'shocking.' Abby leaving is more than a cheap TV ploy."
NCIS will return to CBS this fall.