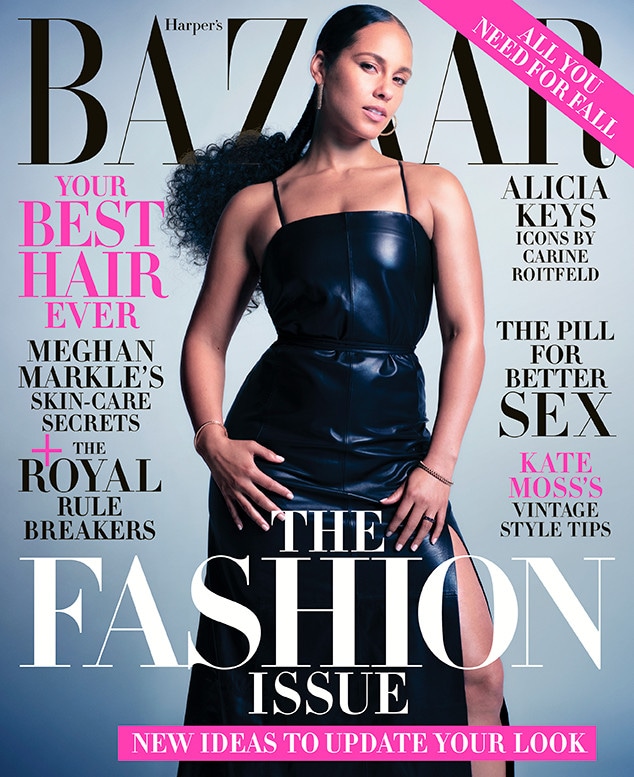 Sometimes, even queen of confidence Alicia Keys needs a spark to help set her on fire.
Enter: her own, empowering AF music. "A majority of those songs—'A Woman's Worth,' 'Superwoman,' and 'Girl on Fire'—were written when I was not feeling worthy," the 15-time Grammy winner revealed to Harper's Bazaar for their September Icons issue. "They were always songs that I needed to hear because I was going through a time when I was feeling down and needed to be reminded that this is who I am and this is what I deserve." (And we're eternally grateful for that.)
Indeed, regardless of how she's feeling going into a new song, once its recorded, she's flying high.
"Every time I create something, I feel it's the best thing I've ever done," she confessed to the outlet. "I might experience self-doubt in the process, but once I've finished I feel very confident. I still have that childlike wonder."
Expect the same inspiring anthems off of her upcoming album.
"It reflects where I am today," the 38-year-old teased. "The deeper acceptance I have of who I am as a full human being, the flaws, the pieces that I used to push aside because I wasn't ready to embrace the anger or the fear or the crazy."
Her kids Egypt, 8, and Genesis, 4, have helped her find that direction.
"Motherhood gave me a stronger sense of clarity," the artist, wed to Swizz Beatz, explained. "I used to be less aware of how I wanted to spend my time and more influenced by other people. After I had my kids, I felt like I had found my North Star. I was less wasteful; I worked more effectively."