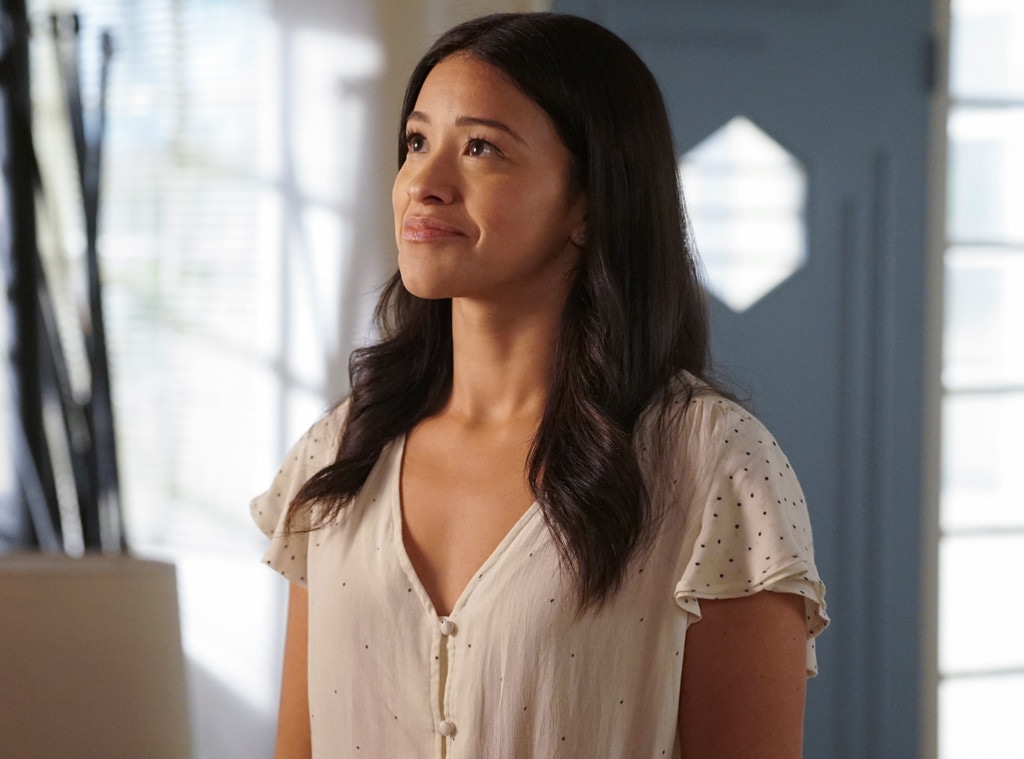 Kevin Estrada/The CW
Gina Rodriguez is saying goodbye to Jane the Virgin.
The 35-year-old actress took to Instagram on Wednesday to reflect on her time on the show over the past five years.
"Jane the Virgin. Wow. We started shooting the first season of Jane in July 2014," she wrote alongside the sentimental post. "A few days into shooting I turned 30 on set. Yesterday I turned 35. And today is the very last episodes, 99 and 100 airing of Jane the Virgin. Five years. Five years of love, laughter, growth, pain, surprises, deaths, new births and a s--t ton of memories."
She then thanked her "warriors" for supporting her since day one.
"I am able to live out my dream career because of you and I will never stop making art to bring Joy and Laughter into your home/train ride/plane ride or classroom!" she added. "Art is my savior. Art is what makes me feel like I can fly. Thank you to Jennie for making me your Jane and to the incredible cast for becoming my family."
Near the end of the post, Rodriguez noted she will "always love you Jane." She also encouraged viewers to watch tonight's finale and "enjoy our goodbye."
Rodriguez wasn't the only one to bid adieu to the show. Justin Baldoni, who plays Jane's love Rafael on the show, also shared a sweet message.
"Can't believe this is it," he wrote alongside a photo from the characters' upcoming wedding. "Tonight it ends. What a ride. Forgive me as I may be posting a lot today as I am feeling very sentimental (as usual). So much gratitude. What a journey this has been. What a family we have become. What a blessing. #theend #janethevirgin#thefinalchapter."
Over the course of its five-season run, the show has been recognized by The Hollywood Foreign Press Association, the Academy of Television Arts & Sciences and more. Jane the Virgin has been up for four Golden Globes—including Rodriguez's 2015 win for Best Performance by an Actress in a Television Series (Musical or Comedy)—and two Emmys—both in the Outstanding Narrator category.
Fans can watch how it all ends tonight on The CW starting at 9:00 p.m. EST.