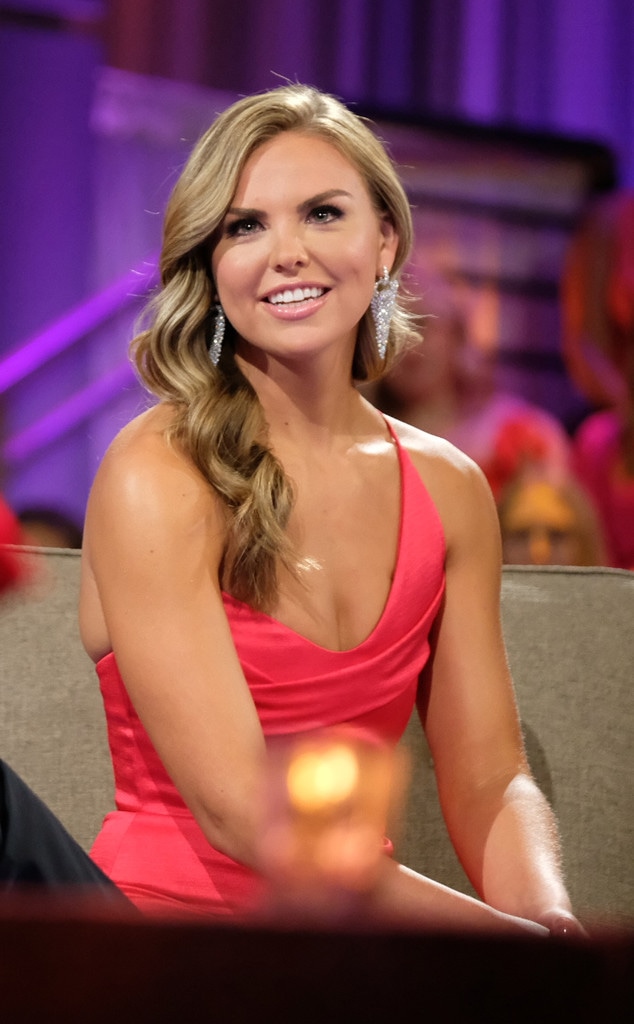 ABC/John Fleenor
Bachelorette Hannah Brown's journey didn't end the way she expected. But perhaps that's a good thing. At least, if you ask her parents Susanne and Robert.
After calling off her short-lived engagement to Jed Wyatt on last night's finale, our fearless star headed over to Jimmy Kimmel's studio for an After the After the After the Final Rose chat. An ardent member of Bachelor nation, the late night host couldn't help but wonder, how did Hannah's family react to news of her split.
"I actually called my mom the other day to tell her some news and she was like, 'Don't tell me you're back with that boy!' and my dad goes, 'Oh hell no!'" she revealed. "I was like, 'Don't worry! Don't worry!'"
After all, Susanne and Robert were not impressed with Jed—or his lackluster music career. (On Monday night's episode, while Susanne teared up telling Hannah she deserves someone "that will love you like I know you should be loved," her dad Robert told his daughter not "settle for anything." And that includes dog food jingles.)
Still, while her journey with Jed is over, there is a silver lining. She's going on a date with runner-up Tyler Cameron.
"I definitely had feelings for him," Hannah told Jimmy, noting she wouldn't take back their breakup."I became a lot stronger of a woman through all that I went through, so I don't want to say I regret it, but he is pretty great."
And if all goes well, perhaps Tyler will officially be out of the running for next Bachelor. Which is perfectly fine with Hannah.
"It's weird picking the next Bachelor for my ex boyfriends," she tried saying when the host asked for her preference.
But that explanation isn't going to fly with Jimmy. "Do you think of them as your ex boyfriends?" he quipped. "Why don't you think of them as people on a show you were also briefly on…These men were not your boyfriends! A casting director found them and brought them to you and you kicked most of them off."
It's a fair point. But in all seriousness, her top choices are Peter Weber (she said, blushing) and Mike Johnson.
"I want them to have happiness," Hannah admitted. "So maybe it'll work out better for them than it did for me. But I'm getting drinks, so we'll see!"
Cheers to that!