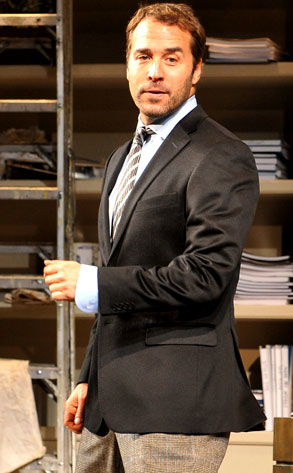 Slaven Vlasic/Getty Images
Mercury man Jeremy Piven's got a hot date...with an arbitrator.
The powers that be behind the Broadway production of Speed-the-Plow announced today that an arbitration hearing will take place June 8 and 9 to decide whether the Entourage star violated his contract when he abruptly quit the play over concerns of mercury poisoning from eating too much fish.
Piven, 43, has insisted he was only acting under doctors' orders when he departed to detox in December at the height of the holiday season.
But that excuse didn't fly with producers and playwright David Mamet, who quipped that Piven was pursuing "a career as a thermometer."