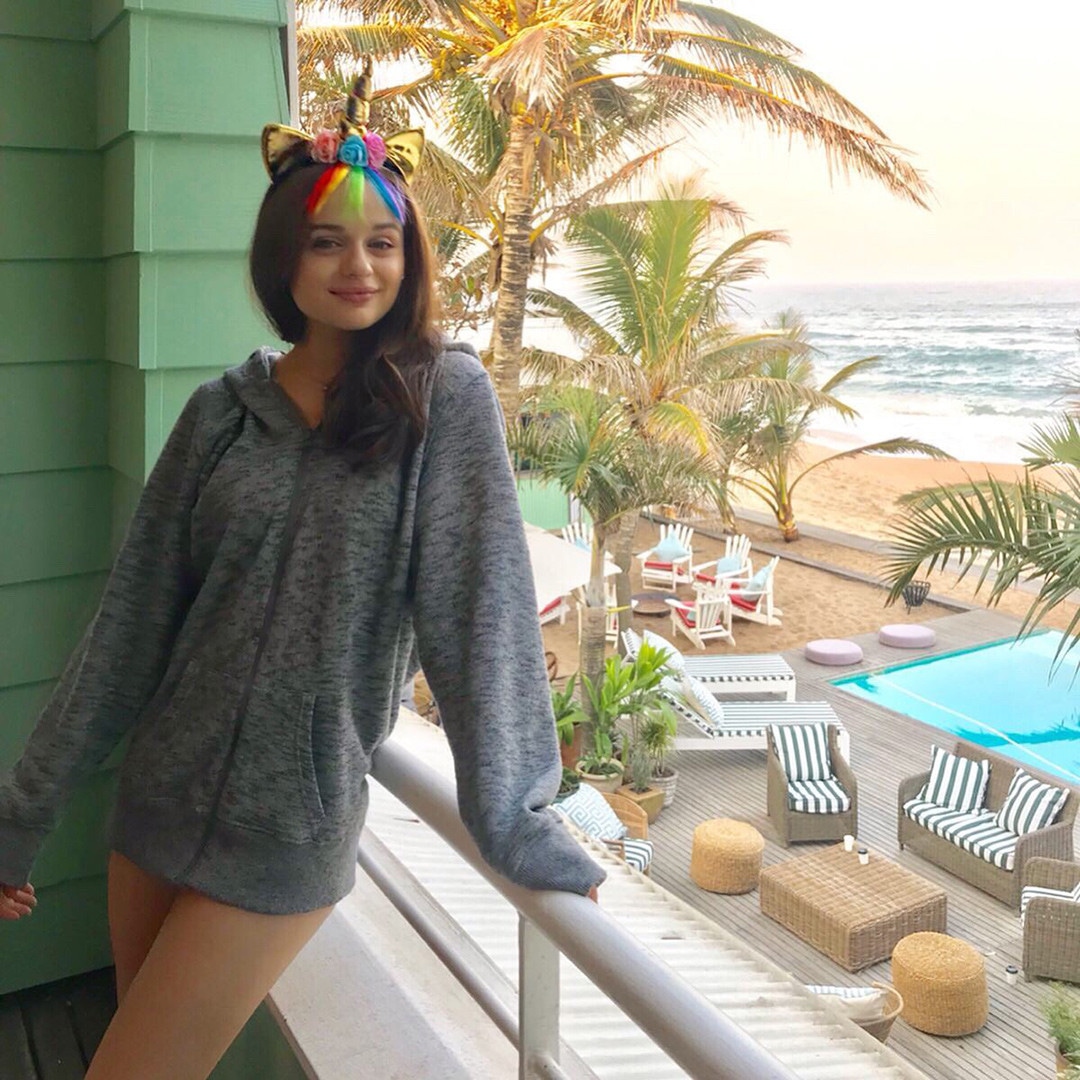 Twitter
Nothing like starting off a new year on the porcelain throne.
As Joey King celebrates her 20th birthday today, the actress is finding herself in a situation too many of us have experienced.
Can somebody tell us where the bathroom is?!
"Happy birthday me. So much to be thankful for...especially electrolytes," she wrote on Instagram when sharing "Now and Then" photos of herself. "One too many hot Cheetos and I'm writing this from the [toilet]." Come on, don't act like you haven't been there before.
Ultimately, Joey appears to be enjoying her celebrations at an undisclosed beachfront resort. The actress posed in her "bday unicorn" after receiving flowers from Netflix.
She's also feeling a whole lot of love from her famous friends and fans. "HAPPY BIRTHDAY MY LOVE! Gotta take you on a birthday hike when I'm home. Miss you," Queer Eye's Bobby Berk wrote in the comments section. Noah Cyrus added, "Happy birthday gorgeous."
Watch:
"The Rundown": Get to Know Joey King
It's about to be a big year for Joey who recently scored a 2019 Emmys nomination for her role as Gypsy Rose Blanchard in the Hulu miniseries The Act.
"My work on The Act was the most fulfilling and challenging work I've gotten to do as an actress thus far. To be nominated for an Emmy in a category with such INCREDIBLE nominees by my side, especially Patricia is the most surreal feeling," she shared on Instagram after discovering the news. "I haven't stopped crying…."
Joey added, "OH MY GOD I CANT BELIEVE IM NOMINATED FOR AN EMMY."
The Hollywood star is also expected to star in James Franco's upcoming film Zeroville, which is set to be released in September.
Happy birthday Joey! Here's to an amazing year.