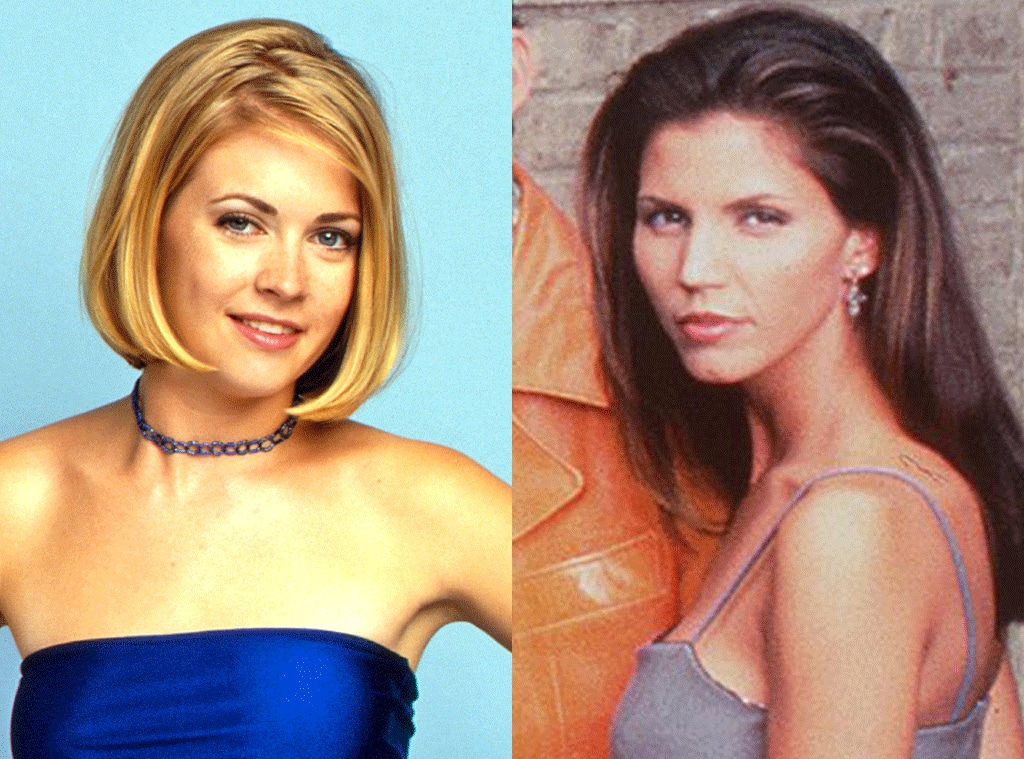 Getty Images
The nostalgia for a 1990s TV crossover that never was is real, y'all. In Melissa Joan Hart's Netflix series No Good Nick, viewers are (sort of) getting the Sabrina, the Teenage Witch and Buffy the Vampire Slayer crossover they dreamed off when Charisma Carpenter guest stars.
Carpenter, who played Cordelia Chase on Buffy and its spinoff series Angel, guest stars in part two of No Good Nick as Jacquelyn, a (fictional) quirky producer from a Bravo's Top Chef. You see, it's Liz Thompson's (Hart) dream to be on the series and she qualifies as a contestant and must deal with Jacquelyn. See the exclusive clip below.
"Just do everything that we normally would and pretend like we're not here," Jacquelyn tells Liz.
But what they would normally do isn't working for Jacquelyn. As you can imagine, hijinks ensue.
Hart stars in No Good Nick opposite Sean Astin, Siena Agudong, Lauren Lindsey Donzis and Kalama Epstein. The family comedy follows Nick (Agudong), a 13-year-old con artist who wants revenge on the Thompson family. Of course, the Thompsons have no idea about this, nor do they know why Nick blames them for unknowingly ruining her life. Hart described the show to E! News has more of a family mystery as more about Nick is revealed in the serialized sitcom.
While she's part of the Netflix family, that doesn't mean she'll be popping up on the streamer's Chilling Adventures of Sabrina anytime soon.
"Let that character live on. That's awesome. And I love that it's so different to. I'm really lucky that a lot of the reboots that happen are so closely related and it probably stings a little bit, but in this case, it's like there have been a ton of James Bond and there's been a ton of people playing Batman, and it's just one of those characters that will go on. So it's great, and it's great to know that I was there to help start it," she told us.
No Good Nick returns with new episodes on Monday, Aug. 5 on Netflix.