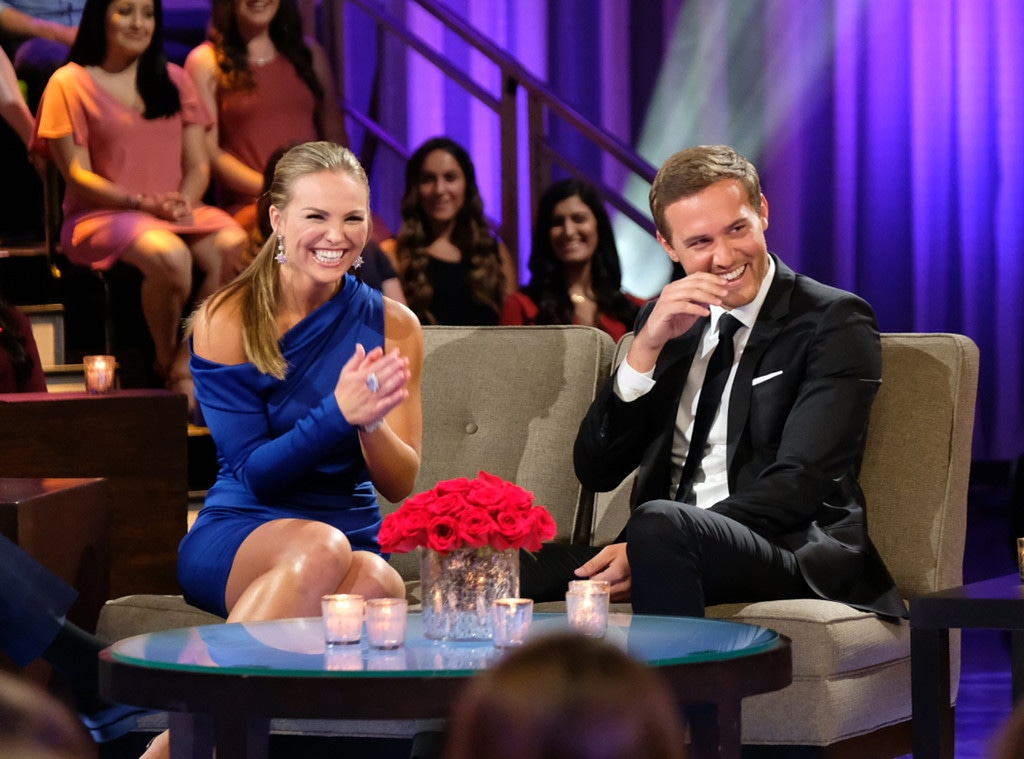 ABC
Peter Weber may not have gotten the final rose on The Bachelorette, but he's flying away with something else: "Gratitude."
In an Instagram post, the pilot said a feeling of gratitude "has consumed me all season and especially now at the end of this journey." Peter was the second runner-up during Hannah Brown's season of The Bachelorette. Viewers saw what happened to him in the Monday, July 29 episode of ABC's hit reality dating competition.
"Thank you Hannah for the opportunity to pursue your heart. You will always have a little bit of mine after the time we were able to spend together. Thank you to my brothers from the house. I know we all learned a lot about ourselves during this experience and I'm so happy I was able to make these memories with you guys," he wrote.
Peter went on to thank the series "for giving this hopeless romantic a once in a lifetime experience I will never forget."
"Thank you to my amazing family for always having my back, I think everyone understands where my emotions come from now. Thank you to my friends for giving me more windmill jokes than I know what to do with," he continued. "And thank you Bachelor Nation. I have felt your love and support since night one and I couldn't be more thankful. Everyone on this planet deserves that 'indescribable, words won't do it justice, make your heart skip a beat' type of love. Never stop until you find it."
Peter is in the running to become the star of The Bachelor season 24. According to longtime host Chris Harrison, no decision has been made and producers are looking at Hannah's season of The Bachelorette as well as season six of Bachelor in Paradise.
"People have to realize it's a debate," the host told E! News. "We're always going at it. Obviously, Mike's a contender coming out of tonight's show. Everybody loves the guy and so do I. I mean, that million-dollar smile, his maturity, his looks, his charisma and charm, but we have three other guys on the show and we have a bunch of guys going down to Mexico in Paradise. Give us time, the debate will rage on…"
Many are pegging Mike Johnson for the role, making him the franchise's first black male lead. Mike told us he'd be grateful for the opportunity.
"If Hannah doesn't choose Peter, I think Peter would be a great choice for Bachelor. I mean, the guy is pretty good looking, he speaks well, he's 27 so I feel that he has some experience underneath his belt," Mike told us at the "Men Tell All" taping. "As far as me? I'm grateful. I truly am grateful for even being in the question. But on a very serious note, I would need to make sure that all 30 contestants, if I were to be The Bachelor, are there for the right reasons to find love."
The Bachelorette finale concludes Tuesday, July 30 at 8 p.m. on ABC.