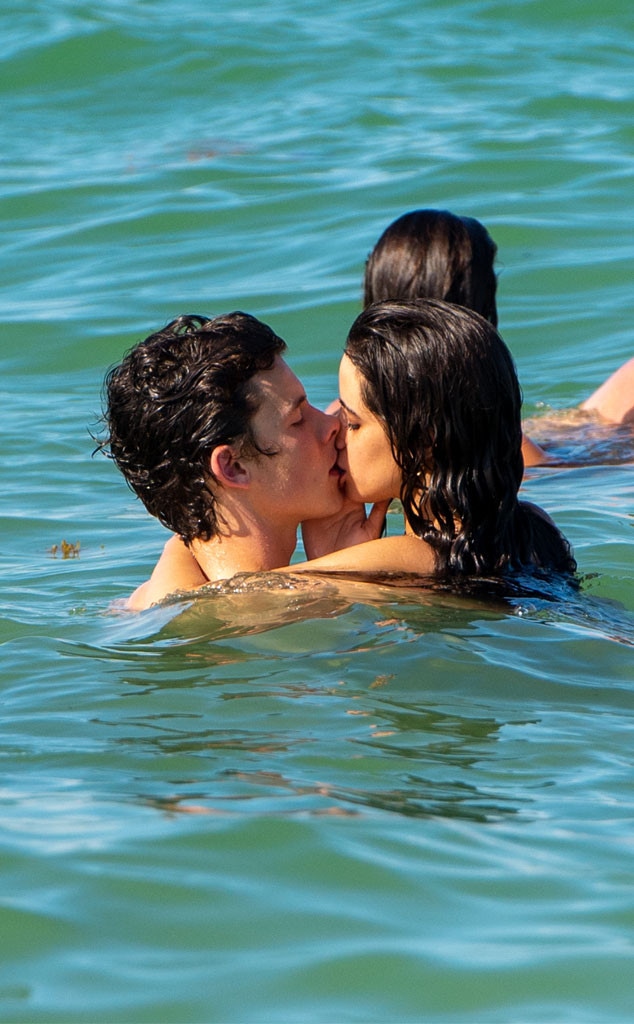 RM / SplashNews.com
Every swim in Miami is ooh la la la.
In the middle of Shawn Mendes' summer tour, the "Stitches" singer found himself in the ocean blue water with rumored girlfriend Camila Cabello.
While the weather was nice and the waves were cool, fans are buzzing about the PDA these two displayed while soaking up the sun.
In pictures obtained by E! News, Shawn and Camila were spotted partaking in an impromptu makeout session as friends swam nearby.
As for when it was time to get out of the water, both artists proved to be in great shape as they showed off their summer bodies.
Shawn went simple in black swim trunks while Camila opted for a white high cut one-piece that was partially hidden by a cover up.
Today's beach day comes after Camila attended Shawn's concert at the American Airlines Arena with her family including mom, dad and sister.
"It already feels to them like they've been together for a lot longer than they have," a source previously shared with E! News when discussing the duo. "They've known each other and been a part of each other's lives for a while so it's all very natural and moving quickly."
"The timing wasn't right before but it is right right now," the insider added. "They are going for it without holding back. This step in their relationship is exciting for them both. They haven't wanted to be apart at all. It's 24/7 and all out at this point."
Romance rumors between the pair first sparked at the beginning of the month after they were spotted out together in West Hollywood.
And while both stars aren't confirming anything, perhaps the photos (and music video for "Señorita") is enough for pop culture fans to call these two the couple of the summer.