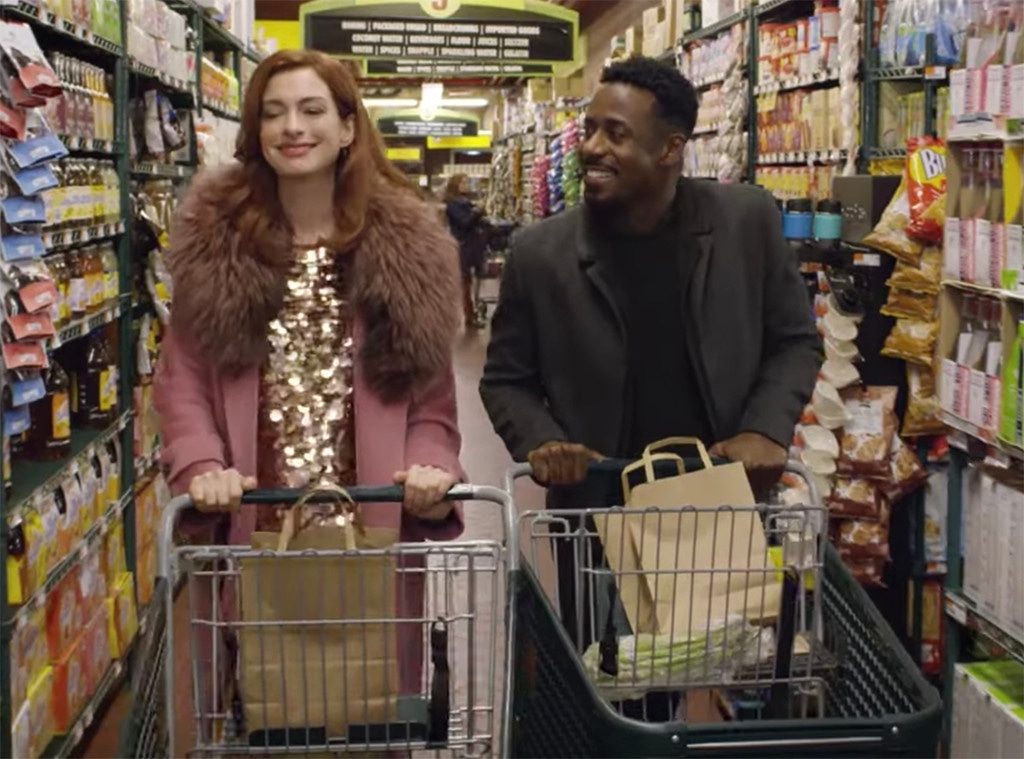 Amazon
Some Modern Love is coming to Amazon. 
The new anthology series stars Anne Hathaway, Tina Fey, John Slattery, Cristin Milioti, Gary Carr, Julia Garner and more, and tells stories based on a column in The New York Times of the same name, which features submitted essays on various love stories. 
Each episode takes on a different column with different stars to tell stories about all kinds of love—platonic, familial, romantic, etc etc. Writers were paid $400 if their submissions were used, and now their submissions might just be seen on Amazon Prime. 
Hathaway (in her first appearance since announcing her second pregnancy), Milioti, Carr, and ep and New York Times editor Daniel Jones took the stage at the 2019 TV Critics Association summer press tour to talk about the show, which debuts in October. 
Hathaway's episode tells the story of a woman navigating a love life with bipolar disorder, and she says the woman she's playing, Terri Cheney, actually wrote a book called Manic which Hathaway used as research. She also spoke to Cheney on the phone, and said she was really "humbled" by the experience. 
"I played someone with bipolar disorder for eight days, and it wrecked me. For a month afterwards, I couldn't find my equilibrium," she said, acknowledging that she went through that experience as a choice, and not a diagnosis. "And it expanded my compassion so much for people that have no choice in this matter, and it made me really honored to be asked to be a part of this story..." 
In the premiere episode, Milioti plays a young woman who gets accidentally pregnant, and raises her daughter with help from her fatherly doorman. Since her episode takes place over the course of several years, she said she had somewhere around 70 costume changes while filming in a little apartment. 
"It just felt to energized and lovely," she said. "It was like a little starburst or something." 
See the trailer below! 
Modern Love will debut on Amazon Prime on October 18.