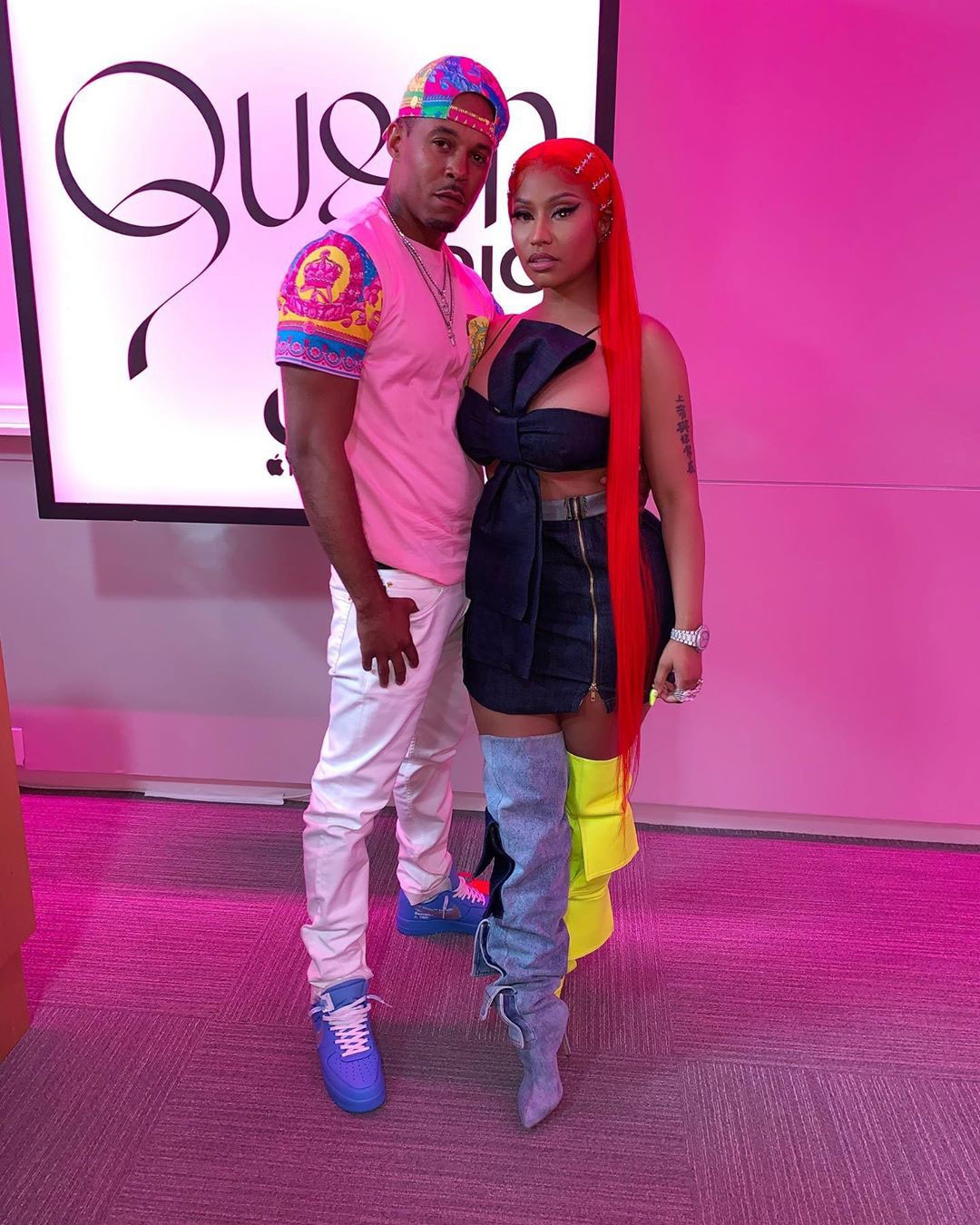 Instagram
Nicki Minaj has a bone to pick with her critics.
This time, her anger is not directed to other musicians or the Grammys, but people ridiculing her relationship with convicted felon Kenneth "Zoo" Petty. So, she is going on Queen Radio to set the record straight once and for all.
"When a person is with a n---a that loved them before they had a dime in their pocket? How do you not understand that? How do you not understand happiness vs clout?" The performer sounds off, "How f--king dare you talk about lowering standards."
In fact, she says that she wants "you hoe's to wake up" and realize that material things are not of importance when it comes to finding love. "It's the truth, money cannot buy me happiness and good sex," she explains.
The artist previously revealed that she met her beau when she was 15-years-old, before she rose to fame, which seems to makes her feel confident in the validity of their relationship. Minaj shared, "Others r infatuated w/Nicki Minaj he DGAF about this industry & is very protective."
Moreover, she's called him her "soulmate" in the past, so it's doubtful that naysayers could come between her and Kenneth. 
The star previously teased a potential marriage announcement with Kenneth in a March episode of Queen Radio. In the salacious episode she gushed, "Every night when I get out of the shower, my husband takes this really good lotion that we just bought and he massages my feet and rubs them. He rubs each toe individually, and the heel and the ball of my foot—he does it all."
Of course, the reference to her "husband" set off a flurry of speculation about her current relationship status. And rather than confirming or denying, she added further fuel to the fire by sharing that she and Petty had received a marriage license.
This shocking reveal took place in June, but as days passed all discussion of marriage suddenly ceased. So when the star recently stated on Twitter that she would have a big announcement on Friday's episode of Queen Radio, her fans had high hopes for a surprise wedding. But when she went live, she simply shared, "I don't have no big announcements, I said the big announcement was Queen Radio."
Still, some people believe that her lyrics on Chance the Rapper's new song, "Zanies and Fools," is a confirmation of her and Kenneth's plans for the future. "He the Clyde to my Bonnie, 'bout to walk down the aisle and be a mommy," she raps on the track, which dropped Friday. "Ooh, I remember when I cried like, 'Why me?' / Now I wouldn't exchange my life for Armani."