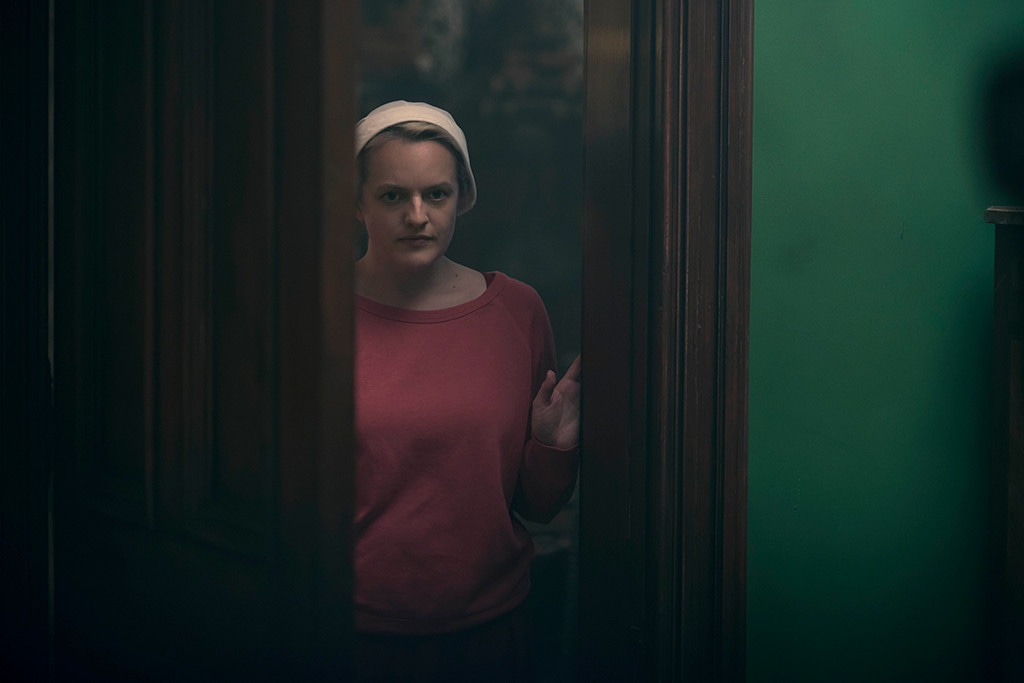 Hulu
June's story isn't over yet. Hulu has renewed The Handmaid's Tale for a fourth season.
The streamer made the announcement at the 2019 Television Critics Association summer press tour. The 11-time Emmy-winning series is still dropping new episodes of season three on Wednesdays.
Starring Elisabeth Moss as June, the series is set in Gilead, the remains of America under an oppressive regime that has stripped women of their rights and places fertile women into sexual servitude as Handmaids.
At the end of the second season, June had the chance to escape, but sent her baby to Canada with Emily (Alexis Bledel) instead, vowing to return to Gilead and only leave when her other daughter, Hannah, was safe.
The third season follows June's rebellion within Gliead, working with the network of Marthas (kitchen help) to save children under the watchful eye of her (somewhat) supportive commander played by Bradley Whitford. Safe in Canada, Bledel's Emily struggles to adapt to common freedoms once again. Bledel spoke with E! News about the new challenges for her character this season.
"I think she's a dealing with a real shock to the system, being back in a society that she recognizes. She's in Canada now…her family is there, so you can assume that she is? going to want to reconnect, as of course they've never left her mind the whole while she's been in Gilead struggling to survive. Now, she's struggling to survive in a new way, fighting, sort of, against her own impulses," Bledel told us. "She's been kind of hardwired to react to things, like guards with guns around every corner and things exploding, threats, things being taken away from her at every turn. So, without that aggression present, there is still all the trauma that lives inside her that she's battling with, trying to process, perhaps better understand now in this new environment. Reconnection is so hard."
The cast of season three also includes Samira Wiley, Joseph Fiennes, Yvonne Strahovski, Madeline Brewer, Ann Dowd, O.T. Fagbenle, Max Minghella and Amanda Brugel.
The fourth season announcement was accompanied by a slew of premiere dates and new show announcements, including Love, Beth, starring and created by Amy Schumer. Get the scoop on those here.
"Hulu is taking big swings on bold and brand-defining stories that reflect the culture and inspire conversation. The series we're presenting today come from many of the biggest storytellers and fresh new voices in entertainment, and reflect why Hulu is a home for creators to do their very best work," Craig Erwich, senior vice president of originals at Hulu, said in a statement.