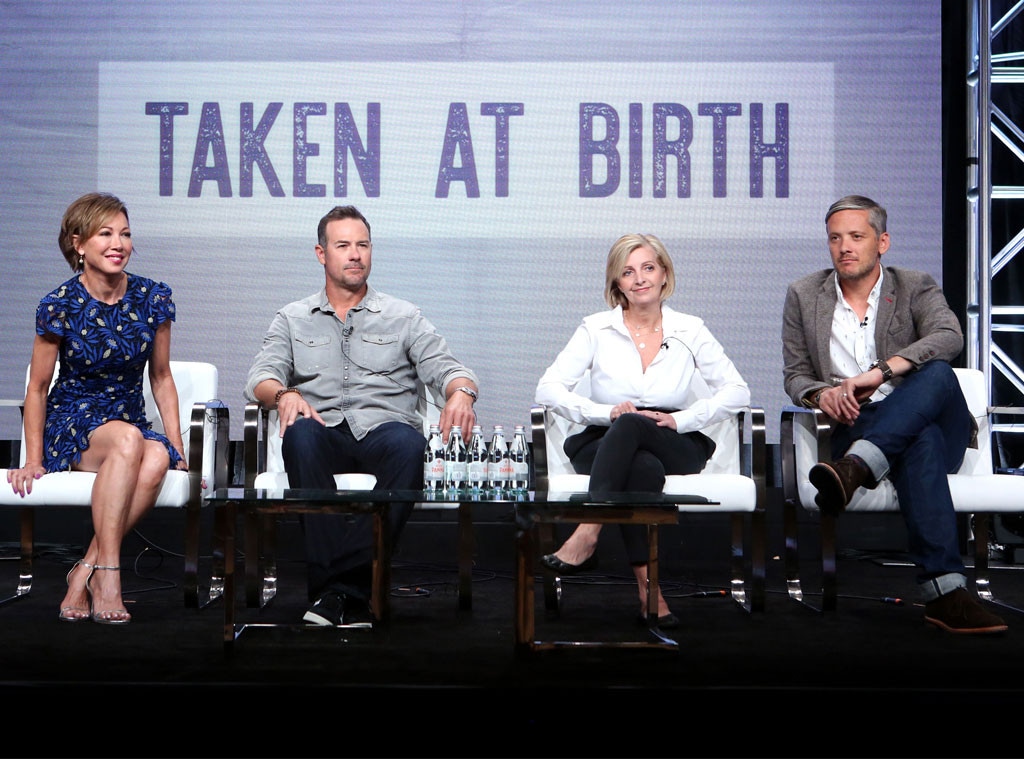 David Buchan/Variety/Shutterstock
TLC is at it again, with a new sort of mystery docu-drama about a very real scandal in a small town more than 50 years ago. 
Over three nights, new series Taken At Birth chronicles attempts to reunite families after a doctor named Thomas Hicks sold over 200 newborn babies from the back steps of his clinic in Georgia. The show is lead by "Hicks Baby" and lead investigator Jane Blasio who has teamed up with Chris Jacobs and Lisa Joyner to unravel this wild mystery, and there's so much going on here that it seems somewhat shocking it's only a three-night event. 
As we learned when the investigators and hosts took the stage at the TV Critics Association summer press tour, mothers were told their babies had died, and many never learned that they had actually survived and had been illegally adopted by other families. 
Blasio told reporters that the parents who raised her were "good people," but that doesn't change the fact that there are a lot of emotions involved in learning that you were sold as a baby, and she and fellow Hicks babies have created a community, a few of whom have even gotten involved in organizations that combat current human trafficking. 
The story of Hicks' activity broke in 1997, and ever since, Blasio has been connecting with fellow adoptees, over 200 of whom ended up in Akron, Ohio, even joking occasionally that some of the Hicks babies might have been related and unknowingly dated each other, which is, as Blasio said, "a little twisted," but very realistic. 
Blasio says that if Hicks were alive today, she thinks he wouldn't think he had done anything wrong, and she could see herself sitting down with him, drinking a beer, asking him direct questions and actually getting answers. 
Taken At Birth will air as a three-day event in October on TLC.