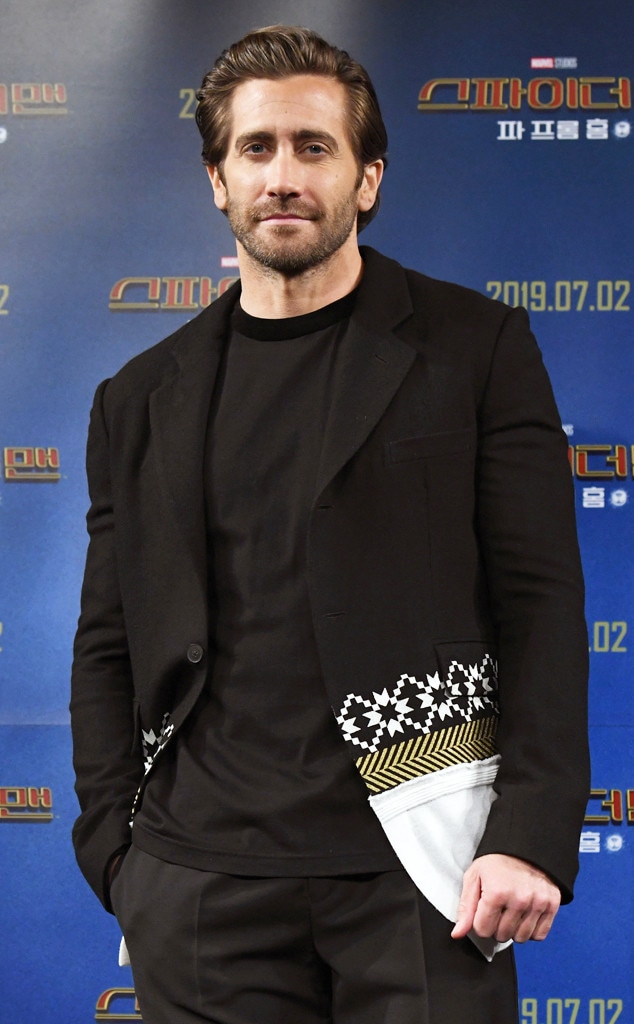 Seokyong Lee/Penta Press/Shutterstock
Jake Gyllenhaal is dreaming of a day filled with diapers and pacifiers. 
While sitting down with Sunday TODAY's host Willie Geist to discuss his Broadway play Sea Wall / A Life, the actor got candid about having a family in the future. "I do hope to be a father one day," the actor mused.
Perhaps the baby bug hit while performing onstage.
"It's a show about faith and family and the mess and comedy of life," Gyllenhaal explained in a teaser. "It's about, really actually about two fathers and about, for my character, someone who is just about to become a father. Also, he goes back into his own relationship with his own father and the passing of his father and how that makes him feel becoming a father."
As much as he looks ahead, Gyllenhaal also speaks candidly about the past in his upcoming interview. Especially when it comes to his 2005 groundbreaking role in Brokeback Mountain. 
The Oscar winning film, in which he starred opposite Heath Ledger, opened doors for him in Hollywood.
"I was crazy, it was amazing," the 38-year-old recalled to Geist. "It has defined by career in different ways."
"I see people who have joked with me or criticized me about lines I say in that movie, you know," he continued. "And that's the thing I loved about Heath. He never joked. Someone wanted to make joke about the story or whatever and he was like, 'No. This is about love. That's it man. No.'"
Though Ledger tragically passed away in 2008 from an accidental overdose, his memory and legacy live on with Gyllenhaal.
"Friendship can't be explained in a sound bite or can it in three-minute interview and those who can do it I find sort of odd," he told E! News in 2018. "I think Heath meant a lot to a lot of people, the people who were fans and the people who saw his work and were moved by his work and the people who knew him as a person.
"He was just an incredible force," the star added, "And is still missed."
Watch a clip from Gyllenhaal's candid conversation above. The full interview airs on Sunday TODAY with Willie Geist July 28.