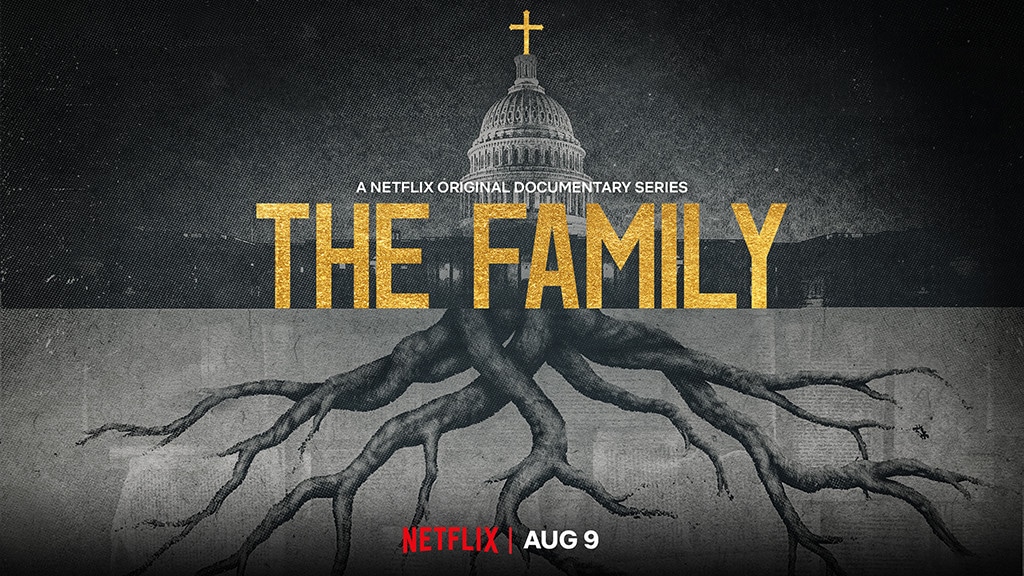 Netflix
Even if you're a regular news watcher, you might not have heard of The Fellowship. Netflix's The Family aims to change that.
Each February, guests from around the world gather for a blessing organized by the subjects of The Family. Those guests have included every US president since Dwight Eisenhower. The new docu-series gives a firsthand look into The Fellowship, the organization behind the National Prayer Breakfast, that's long been shrouded in secrecy.
Directed by Jesse Moss and executive produced by Oscar winner Alex Gibney, the five-part series looks at the tactics used by the organization to exert influence around the globe.
Jeff Sharlet, writer of The Family: The Secret Fundamentalism at the Heart of American Power, is a former member of the organization and gives his firsthand account for the docu-series that also includes reenactments.
"In my 20s, I stumbled my way in," Sharlet says in the trailer above. "And what I found is a secretive Christian organization called The Family that have been hiding in plain sight for over 80 years."
"The Family grooms and supports leaders, teaching them that the Bible is a story about power, not mercy—that leaders are chosen by God, not elected," Netflix said in a press blast.
In the trailer above, get a taste of what the new series is about, specifically its hard look at Doug Coe, associate director of The Fellowship. "He's the most powerful man in Washington you've never heard of," a voiceover in the trailer says.
Described as part investigation and part personal journey, the series will look at The Fellowship's involvement in various political scandals and how it works with the current administration.
The Family premieres Friday, Aug. 9 on Netflix.