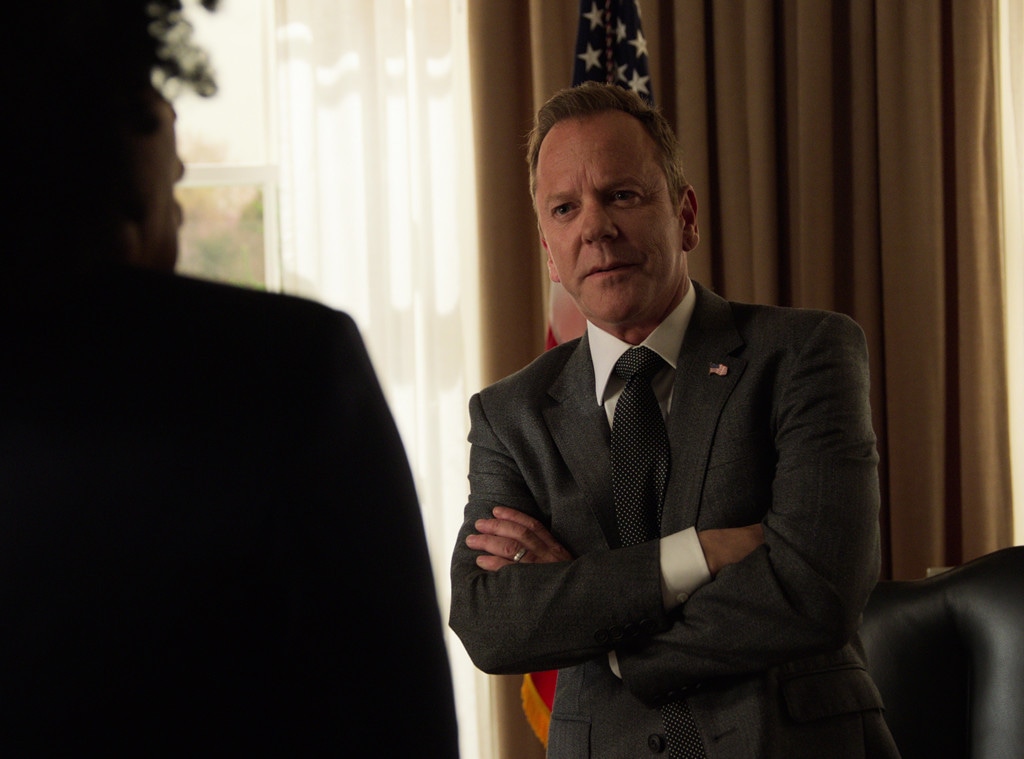 Netflix
Netflix giveth (seriously, they're producing original shows at a rapid rate) and Netflix taketh. Two more shows now join the list of canceled Netflix originals: Designated Survivor and Tuca & Bertie.
Designated Survivor is an interesting cancellation. The series starring Kiefer Sutherland ran for two seasons on ABC before getting canceled by the broadcast network. Netflix swooped in and ordered a third—and what would turn out to be final—season. Tuca & Bertie hailed from the team behind BoJack Horseman and was met with favorable reviews and had A-list voice talent, but it seems it failed to find a big enough audience for the streamer's liking.
"We are proud to have offered fans a third season of Designated Survivor, and will continue to carry all three seasons for years to come," Netflix said in a statement via Variety. "We're especially thankful to star and executive producer Kiefer Sutherland, who brought passion, dedication and an unforgettable performance as President Kirkman. We're also grateful to showrunner/executive producer Neal Bear for his guiding vision and steady hand, creator/executive producer David Guggenheim and EPs Mark Gordon, Suzan Bymel, Simon Kinberg, Aditya Sood and Peter Noah along with the cast and crew who crafted a compelling and satisfying final season."
The series followed Sutherland's character, then the secretary of housing and urban development, who became president following a terrorist attack that killed everyone ahead of him in the presidential line of succession.
The animated Tuca & Bertie starred Tiffany Haddish and Ali Wong and hailed from BoJack Horseman creator Lisa Hanawalt." Tuca & Bertie is everything I wanted it to be: beautiful, funny, fresh, loving, horny, weird, experimental, comforting, and deep. The whole team put our hearts and asses into this show, and I'm so proud of it," Hanawalt tweeted.
Hanawalt addressed the infamous Netflix algorithm in a number of tweets about the show and said she hopes to find a home for the series to continue the adventures of the cartoon birds.
See what other shows Netflix has canceled or concluded below.