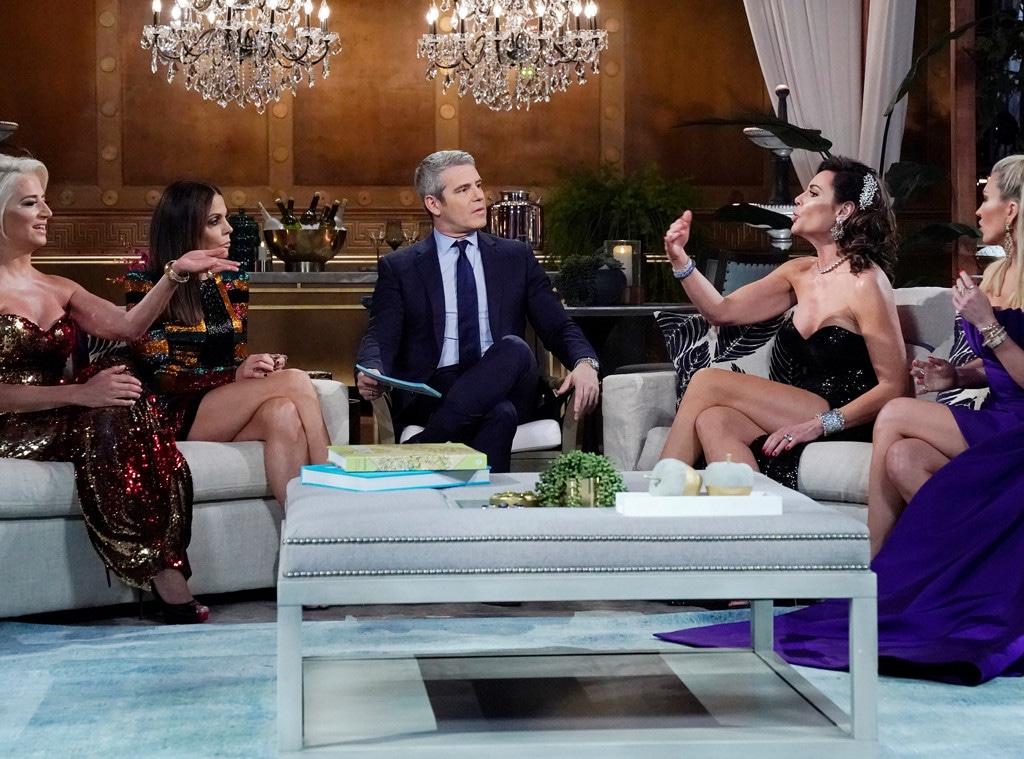 Bravo
The ladies of The Real Housewives of New York City are never afraid to speak their minds, but when asked to say what they really think about Luann de Lesseps' singing now that she's a bonafide cabaret star, they struggle to find the words.
In the below exclusive preview of part three of the RHONY reunion, Lu's pal Barbara Kavovit is taken to task for her hot mic comments about Luann's singing.
"First of all, I think you're a great performer," Barbara says. "I love your show, but you have to have some type of self-awareness and I'm sure you all will agree with me here that—"
"That Lu can't sing?" reunion host Andy Cohen asks.
"No, you can't carry a tune," Ramona Singer joyfully adds.
"No, that's not it," Barbara says before Ramona overtakes the conversation. "But you're a great performer," Ramona tells Luann.
"I mean, you're not Adele, Luann," Barbara asserts.
"No, I'm not," Luann admits. "And I don't pretend to be. But to go to my show and actually say that…"
When Andy asks everyone to share their thoughts on Luann's vocal chops, it's like RHONY ladies short circuit. "I think it's more about the jokes and the diary," Sonja Morgan says.
"Do you think you're a very good singer? Honestly?" Bethenny Frankel asks.
"No, I don't pretend to be a great singer," Luann says. "Why is the issue of my singing? I just got cast in Chicago on Broadway and I'm going to kill it."
Is the real issue Luann's singing or Luann not being appreciative of all Barbara has done for her in the last year? That's the hot debate.
Click play on the video above to see more.
The Real Housewives of New York City season 11 reunion wraps up on Thursday, July 25 at 9 p.m. on Bravo.
(E! and Bravo are both part of the NBCUniversal family.)