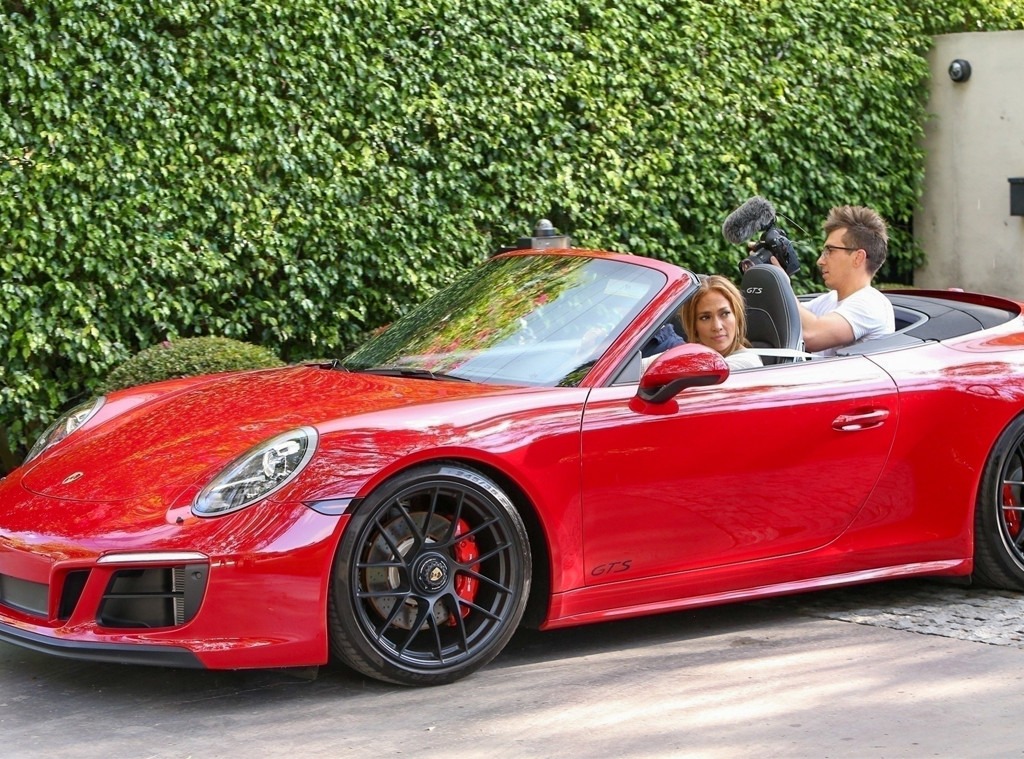 Splash / BACKGRID
It's a party, it's a party!
It's officially Jennifer Lopez's birthday today and she's celebrating with a bang. The Hustlers star, who turns 50-years-old today, is having a larger-than-life bash "at a private home on Star Island that belonged to Gloria Estefan," a source told E! News.
The source added that the Bronx native's fun festivities are "taking place in the backyard overlooking the water."
"There are multiple tents and the decor is modern with a lot of white and gold. There are big gold balls being strung across the yard and a large gold bar," the insider dished. "There's lounge furniture and sofas also being set up on the lawn."
Along with her lavish party, J.Lo is already enjoying one of her extravagant birthday gifts from fiancé Alex Rodriguez. The 43-year-old sports commentator dropped $140,000 on a Porsche for his leading lady.
"A-Rod gave J.Lo a red Porsche 911 GTS convertible for her birthday," a second insider shared with E! News.
 The source added, "It came with a big gold bow on it and was delivered to their house this afternoon. The license plate says JLO."
It's safe to say the "Medicine" singer is over-the-moon in love with her present as the source revealed she's already put some miles on her baby.
"She took the car for a spin before the party with A-Rod and looked very excited," the insider shared.
It likely wasn't s slow ride, either. "The car is capable of accelerating from 0-60 mph in as little as 3.6 seconds," a spokesperson from Porsche tells E! News, "And has a top track speed of over 190 mph"
This isn't the only thing the former pro athlete has done to put a smile on his fiancée's face. Earlier today, Alex took to Instagram to share a heartwarming video montage of his soon-to-be wife.
"Hi baby girl, just want to wish you a happy birthday. I cannot believe this baby girl," he said in the video clip. "Since we've been together, you have made me feel like every day is my birthday. Thank you for your passion and your energy and your inspiration and your endless pursuit to be the best at everything that you do."
He continued, "You are simply the best partner in life, the best daughter, the best mother, the best performer. We love you, your fans love you, your children love you and I love you. Lets make this birthday a very special one."
Of course, the 50-year-old star couldn't help but gush over the sweet tribute. She commented, "I'm crying....I love our life...I love you so much... thank you my beautiful Macho..."