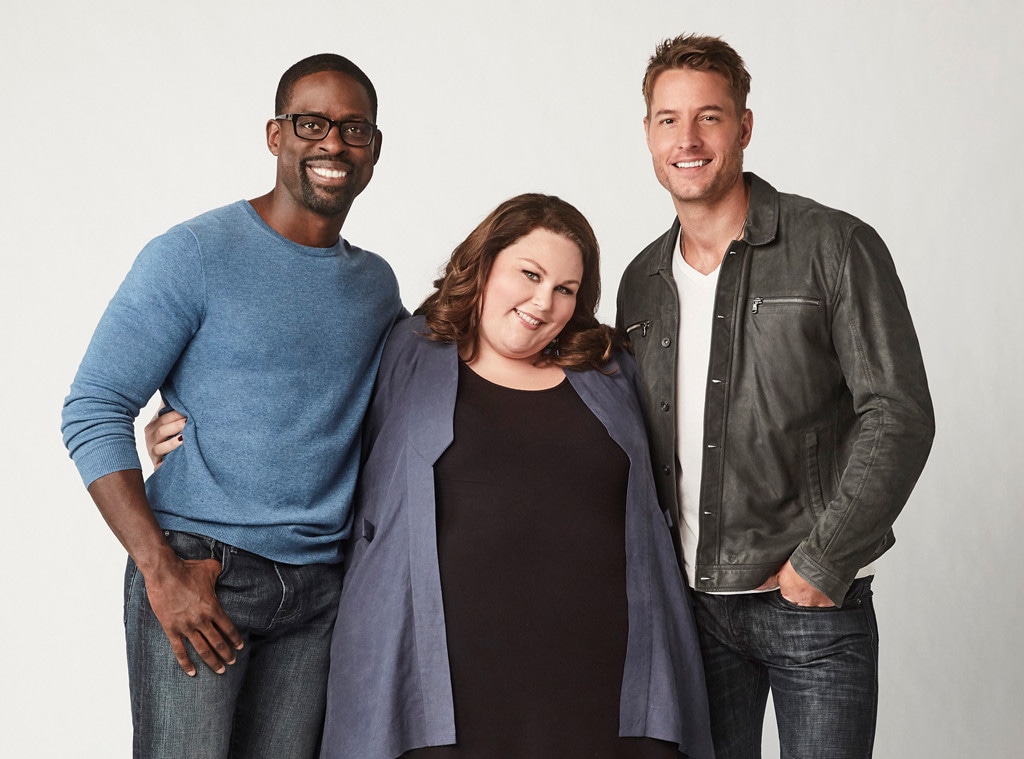 NBC
Might we be in for some tiny new versions of Kate, Kevin, and Randall? 
This Is Us creator Dan Fogelman posted an adorable picture of three small children, along with "I am dead. #ThisIsUs." The children look remarkably like preschool aged versions of the Big Three, and while we reached out to NBC for some context, they could give us none. 
So for now, all we can do is guess that we're going to be hanging out with some very small Pearsons in season four, which sounds great and like a lovely little break from the struggles of adult life, which we saw everyone dealing with in season three. 
The adult versions of Kate, Kevin, and Randall are played by Chrissy Metz, Justin Hartley, Sterling K. Brown, while the teens are played by Hannah Zeile, Logan Shroyer, and Niles Fitch, and the 10 year-old kids are played by Mackenzie Hancsicsak, Parker Bates, and Niles Fitch. 
Dan Fogelman has said that season four will be about "restarts" for the entire family, as Randall and Beth move to Philly, Kate and Toby raise their premature baby, Kevin starts over after his breakup with Zoe, and Rebecca and Miguel move to LA. 
"I think it's going to be very ambitious and sprawling in terms of how it plays with time," Fogelman told EW. "Many of our characters are in the middle of theirs tories, and that's a point where characters are opening up to new things and new things are starting. That becomes a very exciting period for almost all of the characters, and for some of them, maybe a very scary period in terms of how fraught their storylines are."
Chrissy Metz told E! News that Kate's journey with baby Jack is "unexpected," and Moore said she's excited to see the origins of both Rebecca and Jack and Rebecca and Miguel. 
Jennifer Morrison is also joining this season in a mysterious new role.
This Is Us returns Tuesday, September 24 at 9 p.m. on NBC. 
E! and NBC are both part of the NBC Universal family.