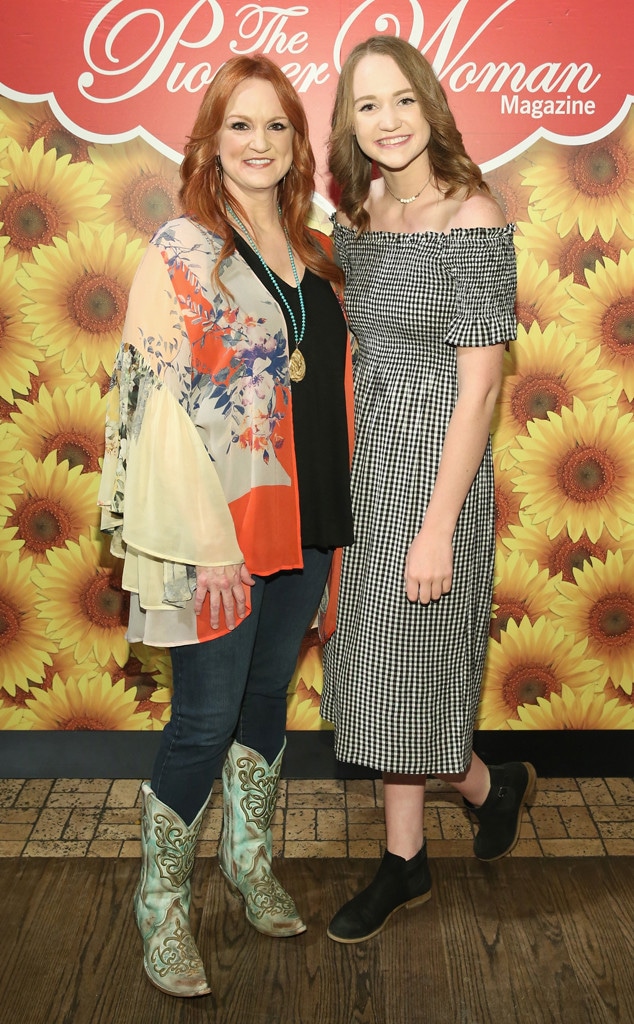 Monica Schipper/Getty Images for The Pioneer Woman Magazine
Ree Drummond's daughter is putting any and all legal drama behind her.
Earlier this week, 19-year-old Paige Drummond took to Instagram where she documented her time at a Christian summer camp with friends.
"This past week at kamp has been filled with pure joy!!" she shared on social media with a collage of photos. "Jesus fills this place up and works through these people in such amazing ways! 3 more weeks let's goooo :-)."
Whether enjoying time by the lake, eating burgers or going to the laundry facility, Paige appeared to be having a great time with old and new friends.
And in a recent post, Paige's mom expressed how proud and supportive she was. "Love you so much and miss you already," Ree shared in the comments section.
The news comes more than a month after Paige made headlines for an unexpected reason.
E! News confirmed that the teenager was arrested for having and consuming alcohol. In fact, she was charged with possession of alcohol by a person under 21 years of age as well as public intoxication.
The district attorney approved a request to dismiss both counts from Paige's record back in May, according to the documents. Additionally, the teenager had paid a little over $400 in court fees so far.
Ultimately, Paige is moving forward and paying it forward with her latest summer vacation.
"Today i am filled with so much joy and so much excitement because the Lord has called me to work at kanakuk kamps this month!" she recently wrote on Instagram. "Pray that His kingdom is glorified and that hearts are pointed to Jesus! i will be there until august 9th so i would LOVE to hear from y'all :) #writeme."
She also included a quote from the bible that read: "Now go! I will help you speak and I will teach you what to say."